We can exclusively reveal from the corridors of Gen. Caleb Akandwanaho aka Salim Saleh that the amiable veteran soldier and overseer of Operation Wealth Creation (OWC) "has not, and neither will he support or endorse any candidates" vying for the presidency of the Uganda Musician's Association.
This posture, after Mansour Lubega aka King Saha and his campaign machine had spread word around, claiming how the decorated bush war General was backing Saha to become the next musicians` president. This website came up with the same story with some theory justifications.
But in a fresh and illustrative twist of events, we have been informed that as soon as the son of Kaguta got wind of the news, he was completely taken aback before laughing off the whole affair as a first-rate comedy of sorts. However, Salim Saleh later instructed his handlers to quickly engage the parties using his name, as well as the media outlets reporting the same, to stop it henceforth.

"These boys are really funny… how can they involve me as one of the characters in their drama without my prior consent and approval" Saleh mused throwing his handlers in a hearty laughter. It should be noted that at the height of the Covid-19 pandemic with the ensuing SOPs, the entertainment industry closed door.
During this time, several entertainers sought the assistance of Gen. Saleh through his OWC mandate. His offices then based in Gulu Military Barracks, turned into a Mecca of sorts for many an artiste, all in search for financial assistance.
The good General later realized that handling issues of the entertainment industry would not suffice any good returns unless they formed SACCOs and realized an umbrella structure that would benefit all sectors and players in the industry. And this is what he encouraged them.
"The General wish to distance self from UMA affairs. He encouraged artistes to come together as a SACCO and that`s where his interest as someone who wanted to extend help, stopped," an authoritative aide to the General called in last night.
The UMA Electoral Commission is yet to announce the official polls day somewhere in May. It should however be noted that away from Saleh, singer-cum politician Robert Kyagulanyi aka Bobi Wine, recently endorsed Saha for the Presidency, in what many said was a ploy to defile the seating president, Sanyu Cindy of another Term, prematurely.
But Gagamel boss, Bebe Cool dismissed the Saha presidency right from the word go. Bebe said he cannot endorse a weed-pusher for the job. Insiders say Bebe is backing Cinderella Sanyu for the big post though he is yet to mention it. This could be understandable. For, his son, Allan Hendrick Byamukama aka Paper Daddy is running for the vice presidency slot. He is tasseling it out with Daddy Andre, and Kalifah Aganaga.
Others are; Allan Toniks who is bidding for the Secretary General position, Irene Namatovu for women's affairs, and Geo-Steady for Finance. Back to Saha, his camp dustbins the weed talk, saying UMA is not an electoral election is not one electing a bishop and thus that those playing the moral card can go to rest.
Author Profile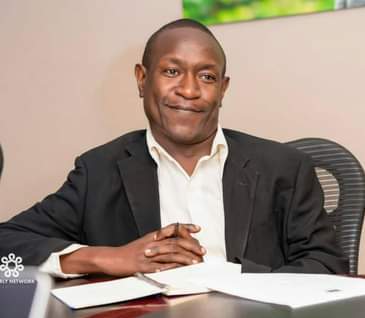 Mr. Jacko David Waluluka is another unique entertainment and general investigative news writer, a field he has diligently covered for over fifteen years. He's also the Chief Administrator at The Investigator. He can easily be reached via [email protected]