Follow-up Story: Uganda's top female diva Juliana Kanyomozi has finally broken the silence over her pulling out of the forthcoming 'Baileys Safari Picnic.' She the event overseer Winton Mayanja aka TShaka Mayanja as a calculative liar who duped her team into being part of the event.
Juliana, who until the fallout had been credited as one of the most reliable and professional artistes once booked, insisted that TShaka is to blame for the misinformation that led to her cancellation of the Baileys` gig. "We had an issue with the booking technicalities. TShaka duped us into this by telling us that it was a private event whose audience was not more than 200 people."
Juliana further explains the posture of proceeding to address the press before jumping out, saying she was `ambushed`. "I remember telling my manager Eddie that I was uncomfortable with the presser that was held at Guvnor. And sure enough, my sixth sense was at its best when we realized that what was meant to be a private concert with my person just performing about five songs, had turned out with me being declared and branded as a headlining artist. Without prior notice".

About TShaka claims that Juliana did not have the courtesy of officially informing him of her exit, Juliana hit back saying that TShaka is a block liar. "We consulted him and advised him to change his narrative of me being the headline artiste but he dilly dallied for over 48 hours and thus, leaving us without no option but to go public and correct the anomaly".
According to Juliana, it is TShaka who is a cake. With his understanding of events management and organization in this era, Kanyomozi avers, no one in their right mind advertises a private function and goes around peddling tickets at 120k! "He should style up. It was a private event but the ticket promos said otherwise".
On the possibility of Juliana changing her mind and show face or else refund the deposit, she just laughs the idea off. "TShaka should be rest assured that I will not refund a single penny for the booking because he is the one who breached our contract. I have been in this business for over 20 years and I know what I am talking about. That 60 percent is already used up."
TShaka recently went `bonkers` after diva Juliana Kanyomozi `shockingly` pulled out of the much anticipated 'Baileys Safari Picnic' set for 7thMay 2022 at the Serena Hotel in Kampala,The Investigatorreported last week. The event to mark the Mother's Day celebration had been cupped by TShaka as the `official return to stage of Juliana Kanyomozi` since she took a sabbatical upon the sad demise of her son a few years ago. However, our pries close to TShaka tell us that he is consulting his lawyers, insisting that the show will go on come D-day with or without Juliana Kanyomozi.
Author Profile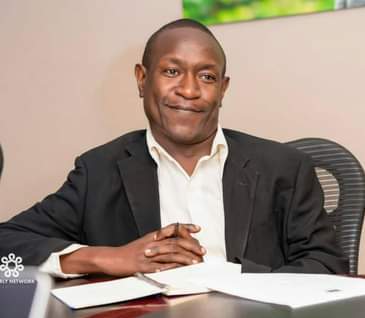 Mr. Jacko David Waluluka is another unique entertainment and general investigative news writer, a field he has diligently covered for over fifteen years. He's also the Chief Administrator at The Investigator. He can easily be reached via [email protected]