Hot off the press sizzling information indicates that singer Juliana Kanyomozi, opted out of the forthcoming 'Baileys Safari Picnic' in a bid to maintain a lust for her brand as she prepares for her own 'Return of the JK' slated later this year.
A pry in her circles from Lungujja base, told us last night that the singer who hasn't held a concert for the past three years plus, has been with her team planning a mega back-to-stage event that is to relaunch her music career.
Juliana, who has since been gracing only private functions, we are told,had been misadvised by one of her handlers who had `ignorantly` agreed to the botched Winston TShaka`s 'Baileys Safari Picnic' show.

The pry claims that it was through her sister Laura Kahunde, that the Controversial deal was reached upon with promoter Wintson Mayanja aka Tshaka Mayanja alias Jazz Safari.
However, when her management scrutinized the contract even prior, the said eye opening pesser that she attended, the singer had already made up her mind to opt out of the show. It is alleged that Juliana, at the time, was forced to play along in avoidance to annoying one of her greatest fans, Charlie Lubega who was in attendance.
Charlie, the clubs mogul who is a friend to both Juliana and Tshaka, is said to have later tried to mediate the two parties into coming to a compromising agreement but to little or no avail.
This revelation now confirms that singer Juliana will not be gracing any big stage until she relauches her career with her own concert or event soon. As to why she finds it hard to refund TShaka`s 60% deposit against the botched deal, is a disturbing story for another day. Watch this space.
Author Profile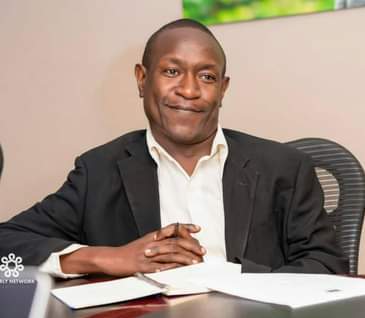 Mr. Jacko David Waluluka is another unique entertainment and general investigative news writer, a field he has diligently covered for over fifteen years. He's also the Chief Administrator at The Investigator. He can easily be reached via [email protected]