Local event MC, Tv host and radio presenter, Brian Mulondo will be quitting his current job at KFM radio for a new slot as the new Local Content Marketing Manager at Multichoice Uganda.
Mulondo, who has been presenting the D'Mighty breakfast show with Faiza, we are told, has already alerted his superiors of his intension to quit the station at the end of this month. We are told that though Mulondo had known about his new posting about two months ago, only his wife Manuela, and top bosses at Multichoice Uganda had hitherto been privy of the secret.
Mulondo, who is no stranger to the Uganda TV/Radio and entertainment sector, was once a presenter of the then popular Mini Buzz and has appeared in several projects on the same.

His landing of such a prestigious job in a field that he cherishes and has strived to better, gives hope for local content especially the struggling film industry, an ace bargaining chip.
However, the KFM D'Mighty breakfast fans who had gotten accustomed to his cheeky and funny morning presenting will be moaning his early exit from the station, having joined the same just late last year.
Author Profile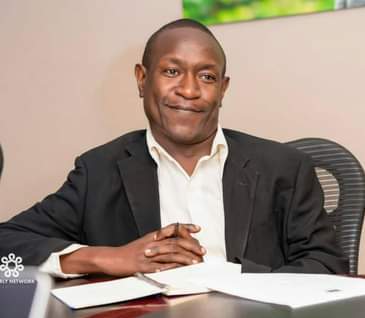 Mr. Jacko David Waluluka is another unique entertainment and general investigative news writer, a field he has diligently covered for over fifteen years. He's also the Chief Administrator at The Investigator. He can easily be reached via [email protected]