Facts:
Dates and profile pictures sell out Weasel
Photos of Sandra at Nomad's on Friday with the same hairstyle
No police documentation of the theft case and lost items
Sandra and children still Missing
Shocking details emerging indicate that singer and celebrated woman-batterer, Douglas Mayanja aka Weasel's social media team orchestrated a message purporting to have originated from the Henry Kakensa of Kakensa Media, indicating that his rather current breaking story about Weasel-Sandra debacke was posted way back in 2020.
We have it on good record that Weasel, after beating his wife to pulp, confiscated her phones and forced her into surrendering her Loggins. Upon securing this, he used her handle to post thus; ''In reference to the pictures circulating on Media, on my way back from work Friday night, I was attacked by unknown goons who fled with my phone, handbag and 1.3m. I have for the past one week been on treatment and I am steadily recovering. Disregard''

Weasel and his social media handlers now embarked on circulating this message to hoodwink members of the public. Interestingly, they succeeded in convincing even the mainstream media who, picked this for gospel truth. On the other hand, another team worked on Kakensa`s original post and made it a product of photoshop. However, as usual, they lamely left some tools at work, hence exposing selves as armatures of photoshop. For starters the date of Dec 25th 2020 of the said post, abuses any semblance of common-sense as it doesn't tally with an incident that happened on 22nd July 2022.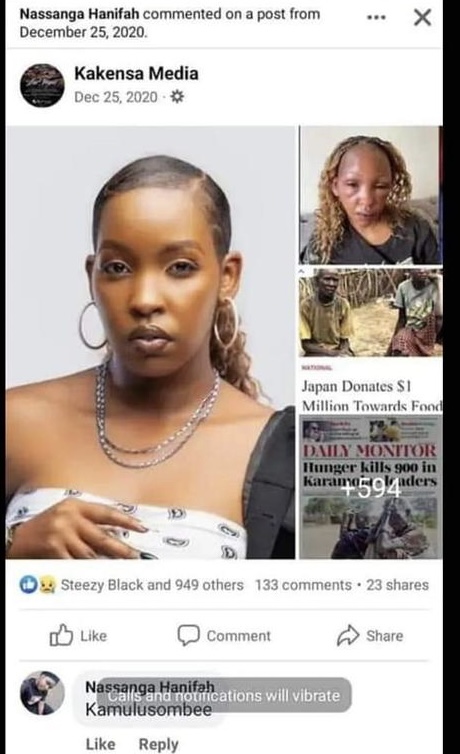 A keen follower of the same page would have noticed that Kakensa, only recently changed his profile picture to the current one. His profile carries a flier for the UNAA`s Expo 2022 event which, of course, couldn't have been in 2020. Again, in their photoshop piece lay a copy of Monitor newspaper for July 25th 2022, all spread with current affairs! Some quick Facebook judges jumped onto bashing this website for a `failed medium`. They said we were "better that this…" whatever they meant! Well, that's where Ugandans are now.
Back to `Sandra`s post`, any upright thinking person, in such an event where they lose a hand bag, phone and 1.3m shillings, they wouldn't fail to have a corresponding Police Station Diary (SD) number. This is what is needed for recovery of lost items, let alone reactivation of the lost lines, for it would be prudent and, in her interest, to move with identification details at night.
If Sandra, had actually been the author of the post, then she would certainly have uploaded a picture and at least a medical facility location to collaborate the narrative being sold. We have it on good authority that the person of Sandra Tetah and her children are still missing and that it is only Weasel and his gang that seem to have a clue on their whereabouts.
It has since emerged that on Saturday, the insecure Weasel pounced on Sandra and beat her up, breaking her jaw and distorting her face in the process. It should be noted that prior to that, Sandra had spent the night at work at Nomads along Gaba Road. In wee hours of Friday, Weasel, who has always accused Sandra of using her leverage at the bar to hook other men, had lost his cool, picked their two issues (children) and dropped them at Sandra`s workplace.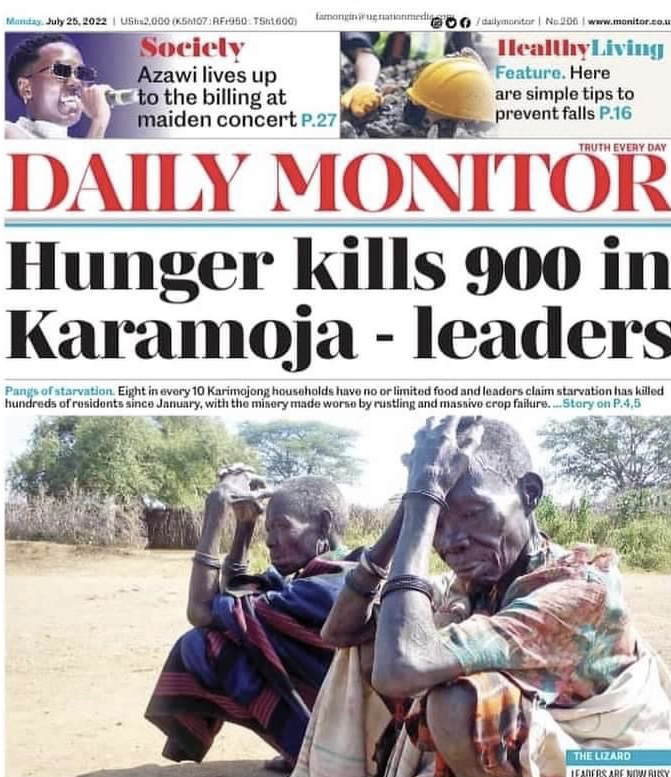 "Let me leave these children here and see how you will go about running with other men," Weasel is quoted by his gang members. He later excused himself whilst hurling all manner of obscenities and insults as a crowd gathered. Is it a curse to the family? Well, it is a public secret that the Mayanja siblings are not new when it comes to allegations of them squabbling and beating up women.
Humphrey, their elder brother, who until recently was known for having tiffs and police sermons in the USA, his place of abode, has had run-ins with his 'wives' over separate issues. Jose Chameleon, their most famous and successful brother was at one time alleged to have clobbered a chic, one Annette, who stays in Kireka and claims to have sired a kid with. The same Chameleon's beating ways, led to the moving out of Daniella Atim Mayanja, from their Kampala home to her safety in USA, where she lives with their children to date.
Whereas one would be duped that Pius Mayanja aka Pallaso could at least be the 'sober' one when it comes to letting his fists loose in public, an insider who preferred anonymity told us that he is the direct opposite while in the confines of his residences. A story is told in Kawempe, where the family coined its life story of wailing emanating from their compound of an elderly woman as the man of the house disciplined her.
Author Profile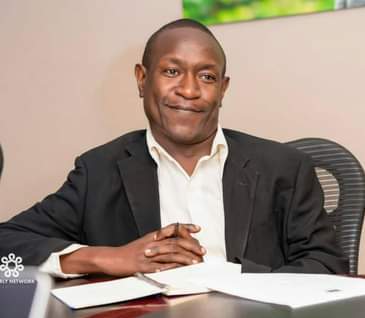 Mr. Jacko David Waluluka is another unique entertainment and general investigative news writer, a field he has diligently covered for over fifteen years. He's also the Chief Administrator at The Investigator. He can easily be reached via [email protected]