Pastor Andrew Jjengo, the senior Pastor at Revival Christian Church Kawaala in Kampala, Uganda has come out and rubbished news of the impending auction of his late father`s estate, including the Church and ABS TV, as hogwash.
Jjengo, the apparent heir of fallen comical Pastor Yiga Abizzaayo, was making his first comment about the issue that has gripped Ugandan media lately. He affirmed that though the estate of Pastor Augustine Yiga, his late father and founder of the two entities is indebted to a tune of about UGX180M, it would be foolhardy for one to assume that it would be attached. "How can one think that with our estate valued in billions of shillings, we can be distracted by a mere Shillings 180M debt that we intend to clear! This is a small matter that shouldn't worry you our faithfuls'' bragged Jjengo.
Jjengo's declaration comes days after a one Kayinda Ssemakula obtained a High Court order from Justice Juliet Hatanga, authorizing him to sell off the land on which the Church stands. The same was used as security. Kayinda loaned money to the person of Yiga, which is now estimated to have soared to UGX150m. The land is officially valued at UGX180m. Ssemakula funds do not include the one he paid to lawyers to pursue the payment via Courts.

Yiga, used the land, to secure loans to do other similar personal businesses such as operating his ABS TV station, as well as a Radio Station. However, Jjengo's bravado might not last that long as another associate of his father, local herbalist Kojja Kitonsa, who was instrumental in setting up ABS TV, has also come out and tasked Jjengo with other demands.
Kojja wants Jjengo to return his three cars that include a Subaru, Gt Touring and a Mercedes Benz that he had allegedly loaned to the late Pastor. He also threatens to attach them, as well as the Television station property. Insiders tell us that Jjengo, fell out with Kojja Kitonsa, after he and the station's management rescheduled his prime-time advertorial shows to after midnight.
Author Profile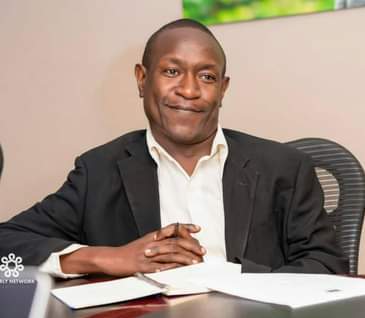 Mr. Jacko David Waluluka is another unique entertainment and general investigative news writer, a field he has diligently covered for over fifteen years. He's also the Chief Administrator at The Investigator. He can easily be reached via [email protected]