After having sworn his balls and life never to step foot at Club Angenior, now Guvnor, over a melee with in-house Dee-Jay Bryan in 2016, Singer Joseph Mayanja aka Jose Chamaeleon, has finally apologized to the DJ and the proprietor of the club, Charles Lubega aka Charlie.
At the said incident, Chameleon, who was then well known for his temperamental behavior, allegedly attacked the hapless DJ for not only playing his music but also disrespecting his person whenever they would meet.
Though other members of the management team at the time had decided to engage Jinja Road Police Station, to bring the singer to book, Charlie, being a non-nonsense person and an ace club business entrepreneur, overruled his workers and instead, banned the singer from his spot.

In what many in the know believe could be a ploy by the singer to have access to the club for his live co-stage performance with Afrigo, Uganda's longest surviving Band that would be performing on 29th July 2022, it's also noted that it could be just a one-off forced by circumstances. The singer, who is currently on tour overseas, posted on his social media pages that;
We may not Change the past but we can change the future, 6 years ago while at Club Guvnor, we got involved in a misunderstanding with DJ Bryan which came with repercussions.
We have since reconciled with DJ Bryan and left the past before us. I would also like to further extend my sincere regret in the incident to Mr. Lubega Charles and the entire Club Guvnor management. After 6 years, on the 29th July I will return to Club Guvnor in a show that will feature Afrigo Band in a rekindled relationship with the club. I call upon you all to come witness the joy of re-union.
However, the singer who, before we went to press was still on an overseas tour, is reportedly being sought by a Kampala Lawyer and Lord Mayor Erias Lukwago, who is representing a South African promoter known as Zainah Muwonge. This is in a bid to recover monies that the singer owes her. Muwonge claims that she contracted the singer to perform at her events in 2015 but didn't show up. He promised to perform the following years, 2016 but still, he never showed up.
This cost her lots of money through advertising and paying for tickets for Chameleon among others. The only option left for her was to run to Court but for almost 4 years now, she's yet to receive justice. It's for this reason that when Chameleon touched down in South Africa, she moved swiftly to have him arrested.
However, after pleading, he was left to go and perform in Cape Town and come back to Johannesburg to pay. Chameleon, later unceremoniously left South Africa which forced Lukwago, to seek redress in Uganda, where the same case is still pending, thus his desire to have him apprehended and hurdled to courts of law when he appears in Uganda. This development now puts Chameleon's plan to performing at Guvnor in balance, unless he covers his pending debt with Muwonge.
Author Profile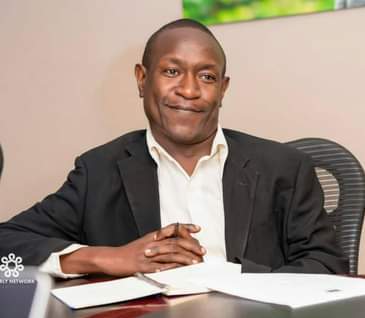 Mr. Jacko David Waluluka is another unique entertainment and general investigative news writer, a field he has diligently covered for over fifteen years. He's also the Chief Administrator at The Investigator. He can easily be reached via [email protected]