Police in Kampala have embarked on a swoop intended on capturing alleged assault suspect Douglas Mayanja aka Weasel who has since gone underground, yet he is the one with his most-needed fiancé`s whereabouts. The move follows a spirited fight on this website and some people on social media who include among others, Henry Ndugwa of Kakensa Media, who actually broke the story, and Daniella Atim, wife to Weasel`s brother Joseph Mayanja aka Dr. Jose Chameleon.
In our latest story in these pages yesterday, we decried continued silence by police and women activists towards Sandra Tetah`s case. The story titled; "King of Assault: Police, Female Activists mum as Weasel Goes Away with Battering his Fiancé and Abusing Kids titles," we outlined Sandra`s agony at the hands of Douglas Weasel, the fiancé and father to her two kids along with whom, he has subjected to untold physical and psychological torture.
On the other side, Daniela Atim, the Estranged wife to singer Jose Chameleon, was in high spirits, fighting for her `sister`s freedom from the arguably most callous captivity. Daniela went public, accusing her husband of trying to damage-control the deservedly bad publicity against his wife-battering brother.

Her rants came after a video circulated on social media showing Chameleon at a top spot in Kampala, tactfully commanding Sandra to tip artistes on stage, in a stage-managed formation. Stage-managed, for it would be ridiculous for a woman who has been working tooth and nail at a low-end job to make ends meet, to start dishing out 20k notes at will.
In a rebuttal of a scorned woman, Daniella hit her social media wall and penned thus; "Last night Tata Abba video called me. He had Sandra Mulusegere (Beside him). I asked him why he is taking around a woman flooded with makeup instead of allowing her time away from all the noise to process and rethink her life. He Said `Mama Abba` Sandra tayina tabu [Sandra has no problem]''. All this, while Sandra constantly wore a big Bright Sad Smile. I asked him if he is truly taking Sandra out for' fresh air' like he said or just pawning her on Weasel's behalf? I told him I will not give him breathing space…. #Pressure after pressure.''
With Chameleon now playing these games, Sandra`s friends, who had hit a snag in searching for her, decided to engage police. But police also had their reservations. According to Kampala Metropolitan Deputy Spokesman ASP Luke Oweyesigire, police can only entertain Domestic Violence cases only when the victim themselves are the main complainant. However, all was not lost. Sandra was claimed to be in captivity. And this, to police, is a reportable case.
"One of her friends, a one Simon Tashobya opened up a case via police file number 35/03/2022 of Katwe Police Station and we immediately went into action," Oweyesigire said. He said their first search at Weasel`s home in Makindye yielded no fruits. "We found just a caretaker who told us that Weasel was not home and Sandra was being kept at Weasel`s Mother`s home."
The Police Mouthpiece added that they first want to get Sandra and extract an interview from her, on allegations that she is being kept wherever she is kept and by whoever, against her will. Indeed, it will be Sandra`s interview that will give police the next step. "Of course, we can`t force anybody to say they were tortured. Her statement will lead us to the next step," Oweyesigire.
However, our last call on Oweyesigire shortly before uploading this story, captured new twists in the case. "Unfortunately, I can`t comment on this case anymore. What I told you earlier was when we were in charge of the file. Right now, you can contact the CID headquarters because that's where the file has been called." An authoritative officer at Kibuli confirmed the file has indeed been called for.
Further scrutiny of the high-ranking officer, but who is not permitted to talk on behalf of CID Headquarters, revealed more details. "We are reliably informed that Sandra`s parents [Mr. & Mrs. Teddy Shendanyoye] are in the country to follow up on their daughter`s matter. We expect them here tomorrow and this is one of the reasons the file was forwarded here," said the officer, without delving in details of other reasons that have brusquely made Sandra`s case a high-profile one to be handled at that stage. Watch this space…
Author Profile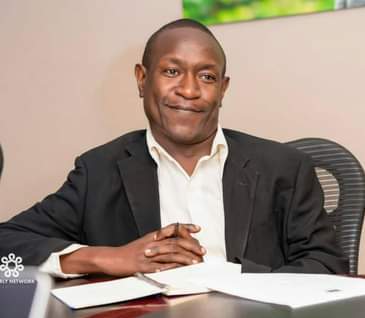 Mr. Jacko David Waluluka is another unique entertainment and general investigative news writer, a field he has diligently covered for over fifteen years. He's also the Chief Administrator at The Investigator. He can easily be reached via [email protected]