We have strong winds blowing into our newsroom, all the way from the United States and Canada. It is about what is transpiring at the National Unity Platform (NUP) Convention 2022 Boat Cruise at Hilton Long Beach in California. We have gathered that one of the most sought-out activities preceding the 13th August 2022 exercise, was the battle for a photo opportunity. Or better still, a short video with NUP Principal, Hon. Robert Ssentamu Kyagulanyi aka Bobi Wine.
Whereas one would assume that it was all intended in showing allegiance for the party and its President, the ugly truth is that it is an ace ploy by Ugandan asylum seekers in the diaspora, to use it as a bait in a bid to legitimize their stay in those countries by their respective home/immigration offices. Though many would think that it was a well thought of idea to bring the political 'refugees' together and discuss ways on how they would keep their party's political ambitions and activities in preparation for the next election, some members of the organizing committee instead turned it into a money-making venture.
With the principal having innocently been coerced into these still and silver opportunities, the ace 'business' personalities were busy minting thousands of dollars into their wallets. Supporters and NUP sympathizers had to part with US$180 (about UGX675,900) for the Boat Cruise that was organized by WARKAZI.Com, Radio MBFM, Nupla and Varna. Berates, T-Shirts, Hoods among other items sold like manna whilst an official letter or autograph signed by the president went for more than US$800. This was not wired to the party account and we stand to be proved otherwise.

However, the icing on the cake was when the principal met Counsel Wameli Anthony the head of NUP's legal department. Wameli was, a year ago taken to US in critical condition. But he is now showing tremendous positive health transformation. The NUP conventions have been taking place since the run up to the last Ugandan Presidential election in which Kyagulangi was a contestant.
Author Profile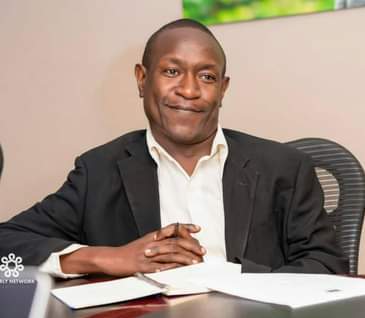 Mr. Jacko David Waluluka is another unique entertainment and general investigative news writer, a field he has diligently covered for over fifteen years. He's also the Chief Administrator at The Investigator. He can easily be reached via [email protected]