Buganda Road Grade One Magistrate Twaha Fidelis has set 10th October 2022, as the date for the commencement of the hearing of a case where, city Lawyer Felix Nteza Kintu stand in the dock. Nteza, a senior lawyer with Kintu Nteza and Co Advocates, is alleged to have defrauded Interlink Educational Services Limited, of some UGX195M. The embattled but suave Nteza, clad in a signature bluish suit complete with a face mask matched in with a personal security detail, probably to prevent the media from taking his pictures and videos.
This was on 10th August 2022 when, Nteza was finally dragged to the dock to face charges of alleged sale of land that was not actually available for sale, thereby illicitly making millions off a fraudulent transaction. Court records have it that Nteza stealthily made it seem to his victims, like the land owners were selling the land. He thereby trapped them into the snare of parting with their hard-earned cash.
It is claimed that Nteza committed the offense between the 27th of August 2013 and 5th of August 2014, at his offices premised at E-Towers in Kampala. Prosecution insists that the lawyer did whatever he did with intent to defraud UGX195,000,000 from Interlink Educational Services Limited. He falsely presented that the administrators of the Estate of the late Kamya George were selling their property. The said estate is comprised in Busiro Block 220, Plot 64 at Gimbo, Wakiso District.

The defense lawyers Francis Xavier and Joshua Kamoga, told court that they had filed a petition before Court, praying for more time. This, they said, is for them to get acquainted with the main case. However, the state prosecutor handling the matter informed court that investigations were complete. He requested for a one-month adjournment to enable them prepare witnesses. The presiding Magistrate granted their prayer. It should be noted that Nteza, who is no stranger to controversy, was on 23rd November 2021, thrown out of court by the Land Division Assistant Registrar, Simon Kintu Zirintusa for lack of a valid practicing certificate at the time.
Author Profile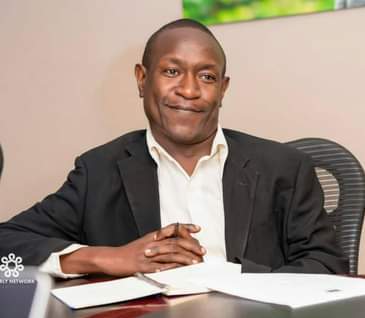 Mr. Jacko David Waluluka is another unique entertainment and general investigative news writer, a field he has diligently covered for over fifteen years. He's also the Chief Administrator at The Investigator. He can easily be reached via [email protected]