She`s Redefined Plus Sexiness on Stage
Foul and Luscious Oratory Skills
Swangz Avenues Saving the Best for the Last
Take it or leave it; Singer Winnie Nakanwagi aka Winnie Nwagi, is currently Uganda's trade mark performing female artiste. With such illumination, she is set to fairly and squarely bring the curtains down at her median concert in her singing career. This will be at the Cricket Oval in Lugogo early next month. Nwagi, who is tagged under the SWANGZ AVENUE recording label is arguably one of its most controversial and yet best-selling local music export.
The singer of her stature that takes no prisoners if offended, and will hit back at any negative comment of her person in equal measure, minus the advice of the PR machine of her record label, is in her own league. Forget the bubbly young singer of yester years who was snobbishly shy of her plus-size figure. She broke through with her song dubbed 'Musawo' in 2016. The singer turned the tables of shyness into an arrow of making her presence felt, with her outlandish and sexy outfits that left many, are revelers in awe of her resolve to appreciate her body and flaunt it.
As time went by, others like herself borrowed a leaf and started 'giving it' to them the `Nwagi style.` Since then, many other Plus-Sized artistes who had been 'discarded' begun to be appreciated. You just have to watch Trisha Woodz, the dancing queen who features in Gravity Omutujju's 'Tusimbude' hit and tell who doesn't love her. Nwagi's vocal ability will even force a possessed being into appreciating her uniqueness and rare talent that she is gifting musically sane beings.

One can now only blame it on SWANGS AVENUE for not letting Nwagi Shine in her immense talent at the onset! But who are we to apportion blame on them since they are the best in the business as may be thought this time! Forget about other artistes who claim that they have pulled a full house at the humongous Cricket Oval courtesy of dishing out free tickets. When the doors open on 9th September 2022, Winnie Nwagi will walk out as the only female Ugandan artiste to shut down the venue to a full capacity.
Author Profile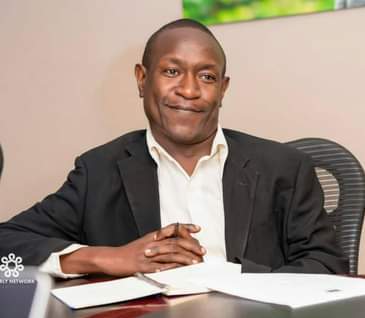 Mr. Jacko David Waluluka is another unique entertainment and general investigative news writer, a field he has diligently covered for over fifteen years. He's also the Chief Administrator at The Investigator. He can easily be reached via [email protected]