We can exclusively reveal that several candidates that had vied for positions in the now indefinitely differed Uganda Musicians Association next executive have embarked on a process to demand for a refund of the registration fees and other overheads incurred, the Investigator reports.
This revelation comes after it emerged that Cinderella Sanyu aka Cindy, the then UMA president who was also vying for a second term, was after the botched 6th June Elections, technically zeroed to steer the association as a new date was being formulated by its Electoral Commission. The former candidates paid nomination fees for the different available posts which included 500k for President, 400k for Vice President, while the other offices went for 100k. The dimes were paid through the electoral board headed by Geoffrey Ekongott aka Jeff.
However, the disgruntled candidates claim that in the campaign process, they had to visit the 16 clusters around the country and most of them claim to have spent over UGX50m. It is said that in a bid to avert the looming threat by the resentful group, a meeting sat at the Green Room at the National Theatre early this week. In the meeting, it was resolved that one of the contenders, Mutebi Ramathan aka Lord Bitemu, who was running for presidency, be integrated in the executive. He is now acting as the Chief Whip.

It has also emerged that another section of former contenders led by King Saha is now, reportedly threatening to take legal action against the UMA and its electoral body in a bid for compensation of monies now staggering around UGX2Bn. In the same regard, veteran singer, Sifaayo David aka Master Parrot, the candidate for Dancehall/Reggae Music representative 2022, has also threatened to take matters into his own hands if the line ministry of Gender, Labor and Social Development doesn't involve its self in this matter.
Author Profile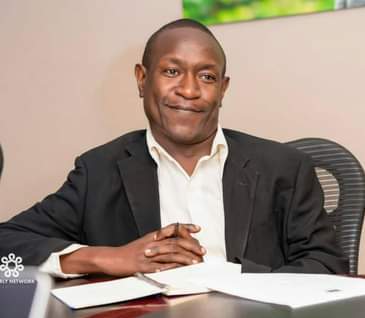 Mr. Jacko David Waluluka is another unique entertainment and general investigative news writer, a field he has diligently covered for over fifteen years. He's also the Chief Administrator at The Investigator. He can easily be reached via [email protected]