Jonny come lately, renown Kampala underground robbery lord and suspected criminal, Charles Olim aka Sipapa, is now on the most wanted list of Uganda Police following his close linkages to very classic robbery in which over shs1 billion was robbed. The police confirmed this development through its spokesman, SCP Fred Enanga, who said that a one Jacob Arok, a South Sudan national and resident of Bunga in Kampala, was raided and robbed of the monies on August 28th 2022 night. The thugs reportedly dozed the family occupants with suspected chloroform.
"The thugs ransacked the home and stole cash amounting to $429,000 (Shs1.6billion), four iPhones, apple laptops, a dell laptop, gold jewelry for the wife and 65-inch Samsung TV among others," Enanga said. He added; "Our detectives tracked down an iCloud from one of the stolen phones and led them to a location in Kityo close, Buwaate, in Kira division. When we interviewed the occupants, they said the house belongs to Sipapa whom we didn't find at home but had travelled to Tororo."
However, insiders told us that Sipapa, had earlier received a tip from his sources in security circles that he was on the police radar and risked being apprehended. The ruthlessly shrewd fella who until very recently, was being guarded by armed security personnel, would later, in a bid to divert attention, proceed to his home town of Tororo, where he conducted a donation drive, giving out about 2 tons of Maize flour. Sipapa is no stranger to being linked to robberies. He has time immemorial survived being arraigned in court, save for the time he got remanded for a robbery that took place in Mutungo, a Kampala Suburb.

With lots of 'Illicit' money at his disposal, Sipapa had decided to 'invest' the monies in Music promotion, bars in Kireka, Buwaate, Namugongo and a now defunct club in Mutungo. All these facilities are run by women romantically linked to him. Uganda's current music export singer Joseph Mayanja, at one time was being bankrolled by Sipapa. In 2017, Chameleon fell out with Sipapa, and he nearly broke social media when he came out and confirmed that the lad was actually a burglar.
At the time, Chameleon posted thus; "Now I realize I made fake friends, who have continuously abused my kindness and love. From the day I knew Sipapa was a burglar, He got uncomfortable and we lost the logistics of friendship. It's sad it's all been interpreted in the name of a family conflict, yes. Daniella ain't happy with some of my ways but above all I am not going to be belittled by a thief, Burglar, posing as a boss to disguise himself in my family issues. Last week after discovering he's burglar, he got uncomfortable with our friendship. Posing as a millionaire with no permanent address. Mr, you have terrorized Prince Charles Avenue Kololo and should put effort to prove me Wrong. I was your friend and never knew you break into people's houses for a living! That's why I asked my wife to stay away from you. But since you are proving me wrong, please explain why you were almost killed for breaking into Jalal Elachkar House at 3 am, and Bob Kabonero's house someday. It's the truth and it's your duty to defend it…!"
This revelation could indeed be wholly believed since Chameleon at the time spent nearly 98% of his time in Sipapa's company, thus must have had firsthand and authentic information about him. Still, the police and other security organs never took interest in the matter. The dare devil in Sipapa, in 2020, got involved in an altercation in Kamwokya, with members of the National Unity Platform and shots were fired. Surprisingly he later appeared in their company during the wedding meetings for Chairman Fred Nyanzi.
Here offered four million Uganda shillings and used the opportunity to ask anyone that had proof that he was a robber, to come out with proof. With nine lives like that of a cat and the old English adage, old habits die hard. Again, in June 2021, Sipapa was arrested at a Hotel in Makindye, in the company of Ela Butida, a singer, his driver Julius, and a female companion. They were detained at SIU Kireka on allegations that the quartet had robbed three mobile phones, a laptop, and a power bank. The same Sipapa, is now, also said to be behind the now famous robbery of expensive phones at concerts and shows in what is known in the underground world as "eggali''.
Here, Sipapa's ploy is to hoodwink unsuspecting revelers by heading tactfully towards the stage, throw a wad of cash, thus during the stampede, his goons who at time have been marking their victims, move into action and 'sweep' clear all valuables from their victims. However, with all these accusations and reports, police until now had not taken keen interest in his activities, probably fearing his mean armed State-offered security guards.
Sipapa, is also said to have clandestinely managed to pay his way into meeting President Yoweri Museveni, during the last presidential election campaigns.
Little did the president and his minders take notice that Sipapa was using the same photo opportunity and ties to the NRMO, to not only get protection but also, be accorded security. With the current developments, one may think that finally, Sipapa will get his day in court, but he is a man with nine lives and he thrives on being incarcerated.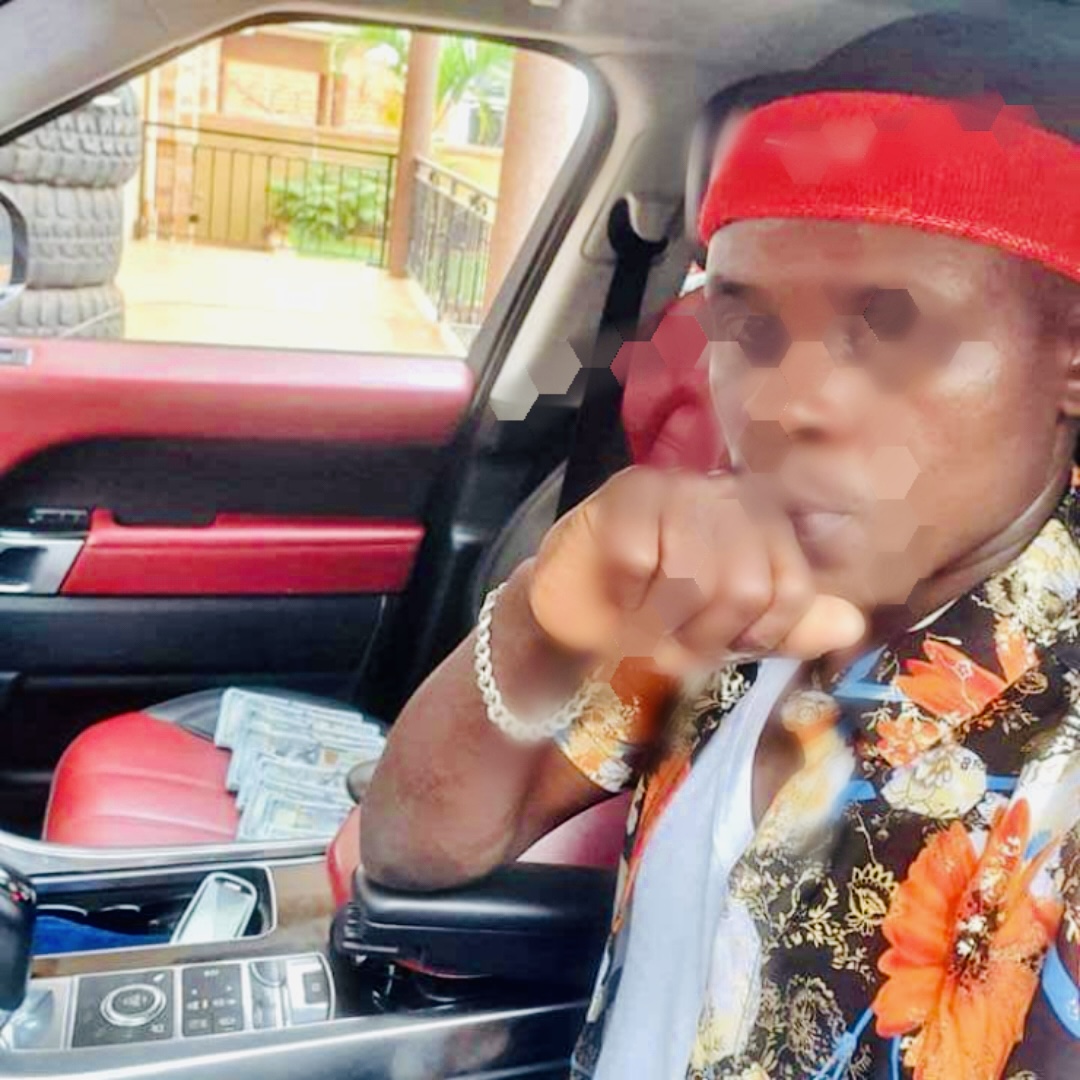 How Stolen iPhones got him into trouble: The Police Statement.
The CID task team at KMP, that is actively investigating a robbery that occurred at the home of Jacob Arok, a South Sudanese National, of Kawuku zone, in Bunga, on the night of 28th – 29th August 2022, managed to locate the home of the suspects, where they recovered exhibits of evidential value. The facts gathered indicate that on the night of 28th – 29th, August, 2022, a group of thugs broke into the home of the victim, after applying suspected chloroform, on the occupants who were asleep. The thugs ransacked the home and robbed cash USD 429,000, 4 iPhones, 2 Apple laptops, a DELL laptop, gold Jewellery for his wife, a 65" Sumsung TV among others.
During the subsequent investigations, detectives from KMP, tracked down an iCloud signal, from one of the stolen IPhones, that led them to the location in Kityo close, Buwate in Kira Division. They interviewed the occupants, who told them that the home belonged to a one Olimu Charles SIPAPA, who was not at home and had travelled to Tororo. A thorough search was conducted in the home, in the presence of Nakiyimba Shamira, the wife to SIPAPA and exhibits of evidential material, allegedly stolen from the home of Arok Jacob, recovered. These include; USD 70,000, 4 Iphones, 3 laptops, gold jewellery, an iphone charger, a mac pro charger.
Also recovered were two registration number plates, UBG 025B and UBA 023U, in addition, an assortment of car accessories were recovered which include; 2 amplifiers, 6 tool boxers, 4 sports vims, a rear car seat, 12 head lights, indicators, jeep bumper, V8 bumper, V8 rear boot doors, bonnet, 3 radiators, 4 inner door shutters, V8 rear boot doors, 7 grills, two cars, a jeep and Audi, without registration plates, had been resprayed with a red colour and found in the compound.
So far 4 suspects are in custody including the wife. A serious manhunt for SIPAPA who is urgently needed for questioning, is in place. His last locations were in Nagongera, Soni and Nawire sub counties, where he was distributing money in the company of bouncers. We are therefore, appealing for information that can lead to the whereabouts or arrest of SIPAPA over the alleged Aggravated Robbery. He is aware of the police efforts and is evasive.
We also want to warn the bouncers in his company, whom we shall find with him, that we shall arrest them for abetting crime and harbouring a wanted criminal suspect. Although the impact of the robbery can be long lasting and devastating, we would like to assure the victim's that our dedicated team of investigators are doing everything within their means to have the prime suspect and his accomplices arrested and brought to justice.
SCP Fred Enanga
Author Profile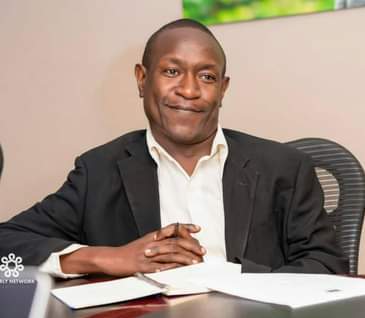 Mr. Jacko David Waluluka is another unique entertainment and general investigative news writer, a field he has diligently covered for over fifteen years. He's also the Chief Administrator at The Investigator. He can easily be reached via [email protected]