Gone are the days when one would think of voluntarism as being associated with the Boys Brigade, the Girls' Guides and Scouts, Medicine Sans Francis or the Red Cross. Time has graduated many a media practitioner and the narrative has turned today's journalist into a professional beggar whose livelihood depends on deceit and public relations for selected associates ready to part with a penny.
You may also refer to the same journos as dedicated 'patriots' of sorts for those that are yet to zero on a better livelihood. The situation was exasperated by the emergency of social media platforms like tick-tok, YouTube, Face book etc. They have made everybody an 'authoritative' PR / Media personality on the go, courtesy of their gadgets like phones.
These high-tech 'Journalists' who ply their trade as influencers, bloggers, Youtubers are raking in millions of shillings using their numbers online to the chagrin of the traditional and professional media. Many a media house owner will confess that the revenue they used to earn from advertising has since, sadly halved and yet the costs of running Radios, Television channels and Newspapers has shot to the roof.

Do not be fooled by the so-called mushrooming Radio and TV stations. Actually, what is happening under the radar is that most of these are simply a result of past owners selling off and new ones rebranding with new catchy names for the same stations. Many of them are politicians who want to reach their electorate, or government officials and business personalities who are duped into investing in the loss-making venture that eventually leads to also selling off the unwanted investment at a loss.
The situation is so bad that many media owners now, simply provide these 'journalists' with space to run their ill-gotten tips, thus advising them to socialist for alms at functions. This is the reason why many of these journalists will be found camping at hotels or workshop venues. What will a media consumer expect from a journalist who has been facilitated by an 'investor'?
That, therefore qualifies the great saying that, `He who pays the piper calls the tune' for, many journalists are facilitated by the patrons either to kill or report the article as they comfortably so wish. Whereas it would be prudent for traditional and legitimate formal media outlets to curtail this new vice with good and timely remuneration, the current advertising and sales trend that dictate the same are wanting.
Therefore, it has dawned on many of the traditional journalist to either venture into new beats like investigation, Crime or wholly search else-where for a livelihood. This is the sad reality and is the reason why many of our own have finally sadly walked away from the newsroom to officially pursue Public relations related jobs in recent times.
Author Profile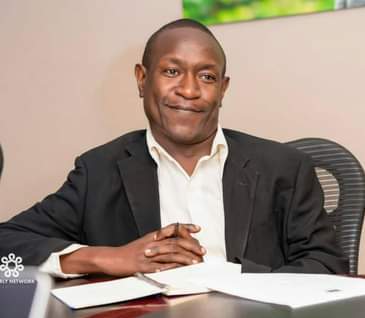 Mr. Jacko David Waluluka is another unique entertainment and general investigative news writer, a field he has diligently covered for over fifteen years. He's also the Chief Administrator at The Investigator. He can easily be reached via [email protected]