The 'extra' family of singer Hope Mukasa, consisting of his fling 'wife' Fiona Walusimbi and their three children, were on Friday morning, finally evicted from Dr. Edwin Samuel Kulubya Mugambe's property. Until last morning, the family has been illegally living in Kulubya`s property in Mengo.
The effected eviction, puts to end, months of a spirited and dignified legal fight by Allan Arinaitwe of TASKK ADVOCATES, the lawyers of Dr. Kulubya against Hope. Even Hope Mukasa's 'God fathers', some of whom in the security circles, could not help matters. It is said how Mukasa has been using well-placed officers in Security to thwart any legally binding order for his family to leave the premises situate on Block 8 plot 6, Namirembe Kibuga West in Mengo.
It should be noted that Kulubya, through his lawyers had initially on 26th July 2022 written to Hope, instructing him to vacate the said premises within two months. This development, to pave way for renovation of the same to commence. Mukasa, through his lawyers of Nakuya and Amp Co Advocates, had on 16th August 2022, replied, stating how their client had no intension to deprive their client of his lawful and rightful proprietorship of the property.

Hope had requested to hold a physical meeting at the captioned site on 17th August 2022 which was indeed held on 7th October 2022. Hope Mukasa, Allan Arinaitwe, Twaha Musoke (For RCC), and Lubwama Patrick (LC1 Chair), physically attended the said meeting. And the same resolved that Mukasa had no claim over the said land and property therein.
They resolved that the family vacates the premises by 13th December 2022, to give vacant possession to the registered proprietor on or before the said date. However, Hope, bluntly and stubbornly refused to append his signature to the agreement, thus deeming it null and void. This forced Kulubya's lawyers to write constant reminders to Hope, who continuously refused to shift his family.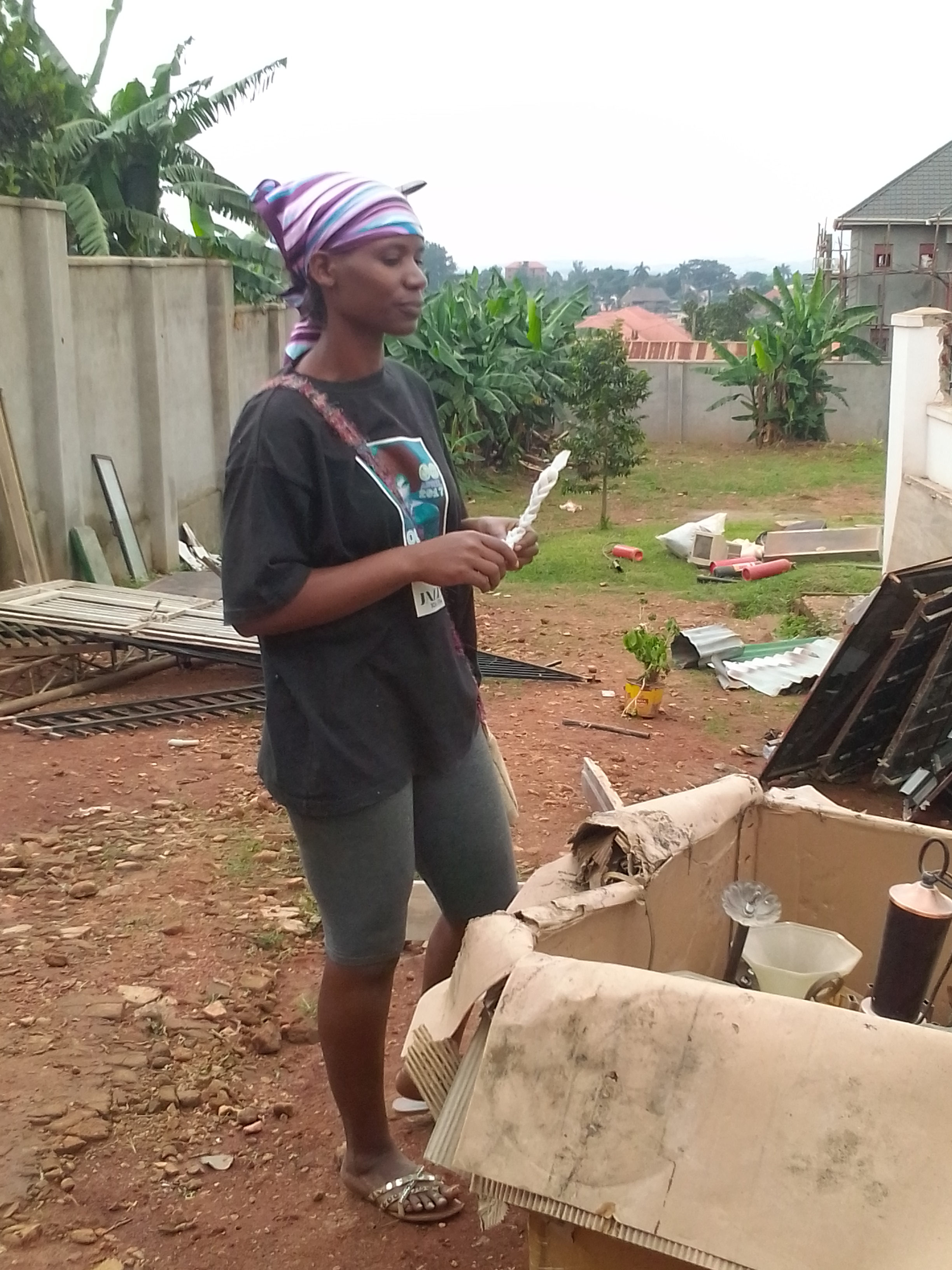 Doomed Friday Eviction
On a rainy chilly Friday morning, property movers hired by TASKK Advocates, stormed the premises ordering Fiona, to beg leave of the property. The seemingly hapless young lady visibly taken over by the unfolding events, started making frantic calls to Hope. A few minutes later, a male adult seemingly on instructions of Hope, picked up the three toddlers and drove them off.
This development left Fiona all alone and resolved to her own fate as the movers began to empty the house. To effect the eviction, iron sheets, doors, windows, walls were brought down in a bid to pave way for construction works that had been impeded by Fiona's family presence. A visibly down-trodden Fiona, then instantly joined the moving squad as she sifted through the family effects and started leading the packing and moving party.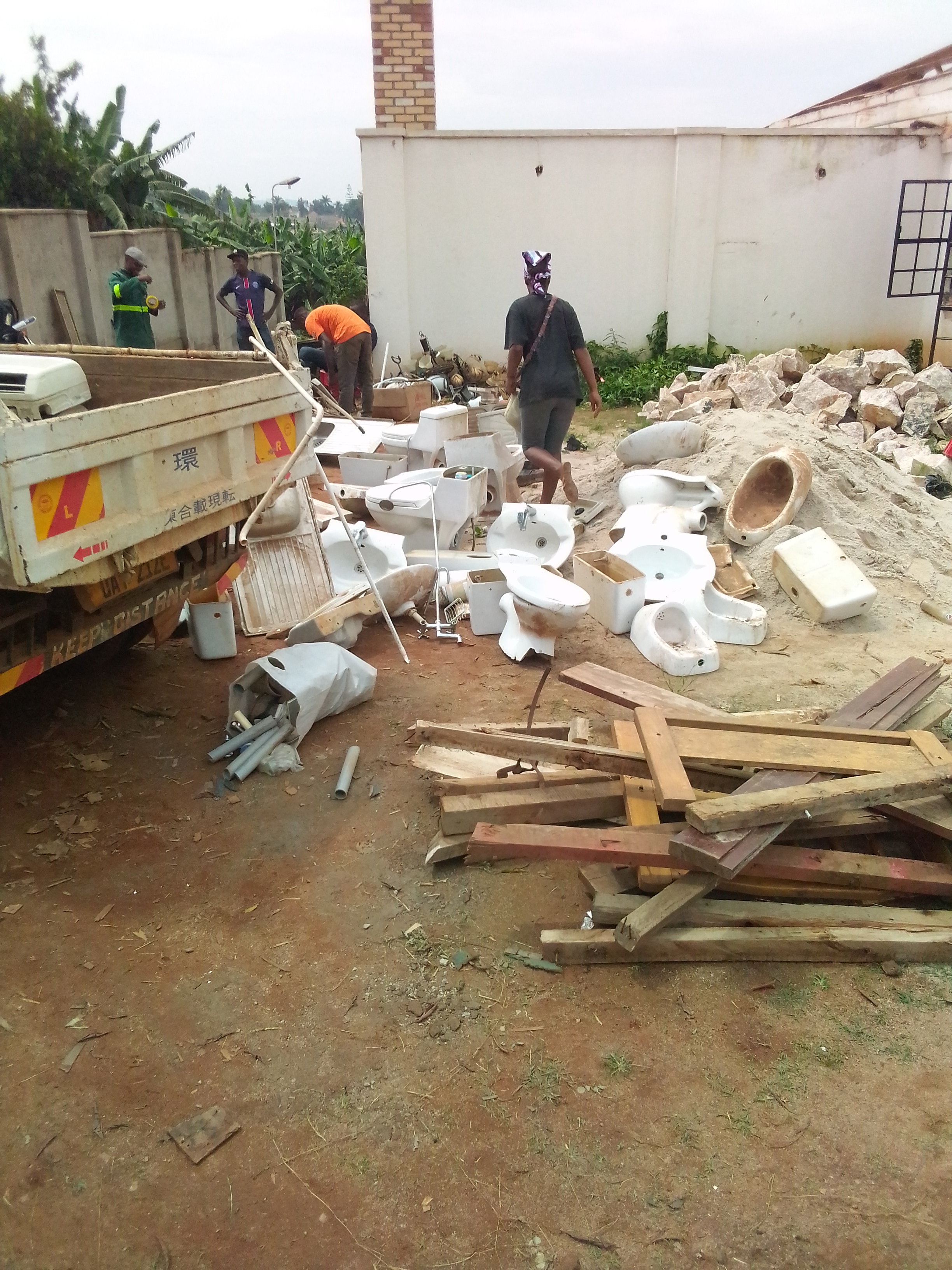 The said property is part of the estate of the late Samuel Mugambe Kulubya, who died forty years ago on 27thJuly 1982. Before his death, late Samuel Mugambe Kulubya, in his Will, bequeathed all his property to his son, Sserwano Ernest Edwin Samuel Mugambe Kulubya, now living in California, USA.
Kulubya, had in 2014, following a request by his cousin Hope Mukasa, who had also first been unceremoniously evicted from the premises housing his Sabrina's Pub in Kampala, requested Mugambe, to temporarily allow him store his property at the premises. Friday events might be the start of the legal removal of Hope, from any further attachment to the Kulubya estate which he has allegedly been claiming to be playing managing role. By the time went to press, neither Hope nor emissaries from his god fathers had appeared as the property was swiftly being moved to his home in Lungujja.
Author Profile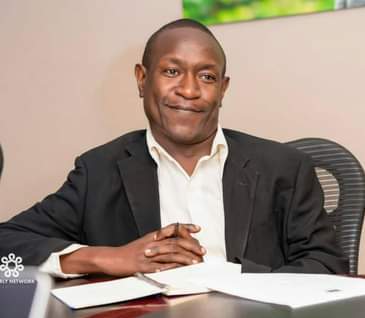 Mr. Jacko David Waluluka is another unique entertainment and general investigative news writer, a field he has diligently covered for over fifteen years. He's also the Chief Administrator at The Investigator. He can easily be reached via [email protected]