Word reaching this investigative desk indicates that Ugandan Reggae Maestro Maddox David Ssematimba, and fellow artist Cinderella Sanyu aka Cindy, are contemplating on extending their stay in the United Kingdom for the long haul than expected, we can authoritatively report.
The duo had gone to perform at the 'Maddox with full band from Uganda Live in London' at the Royal Regency Hall on 10th December 2022, courtesy of controversial UK based promoter Joseph Kiggundu aka Jose Job Links. And, according to their initial itinerary, they were meant to return home before or shortly after this year`s festive season. But we have learnt they have since decided to stay, for two separate reasons.
Whereas Cindy is busy visiting family with her eldest daughter on a well-deserved holiday and bonding, it should be noted that Maddox, has chosen to find redemption and Music asylum in the United Kingdom, as he tries to identify a modern studio and producers in a quest to work on some new music projects that have for a long time, eluded his talent.

Maddox, who at one-time lived-in Stockholm, Sweden was several years ago ordered by a court there never to set his foot there or see his children, following a series of domestic violence against his 'wife' leading to his subsequent deportation. This development led to the decline of his person and music, since he refused to record any song in Uganda due to the lack of a professional studios, producers and mastering experts.
Meanwhile we have also learnt that Ugandan Singers, Chosen Becky, Sarah Naava, Henry Katamba, Reggae Favorite Sam Waiswa, Allan Crues, and Maama Bridgton are enroute to the UK for the New Year`s eve (31stDecember 2022) show organized by Richmond Promoz UK, dubbed ''Vibe Vayibu Mu London.' This will be held at the WESTERIA 229 ROMFORD FOREST GATE EAST LONDON in UK. Meanwhile, have a lovely festive season.
Author Profile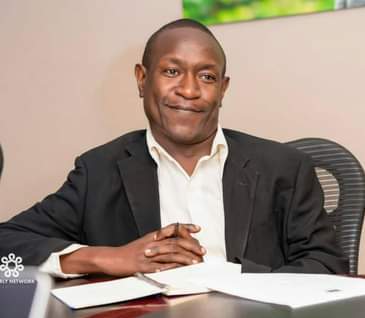 Mr. Jacko David Waluluka is another unique entertainment and general investigative news writer, a field he has diligently covered for over fifteen years. He's also the Chief Administrator at The Investigator. He can easily be reached via [email protected]