Uganda's vintage cross-over reggae legend, David Amon Ssemanda Ssematimba aka Maddox Ssematimba has, after over a decade of being deported from Sweden Stockholm, returned overseas. This time to the United Kingdom in London.
Maddox found his redemption to once again be able to fly out of Uganda unabetted, with a Ugandan passport, through the facilitation of a controversial UK based promoter Joseph Kiggundu aka Jose Job Links. The gifted and talented singer had resolved his life to fate on living a lowly life in the 'slums' of Kampala. Here, he earned a living through singing gigs.
In 1991, Maddox relocated to Stockholm, Sweden at the age of twenty-one where, he ventured in developing his career. He used to perform at small occasions until when one night, while performing in a nightclub, he met Kenneth `Mafo` Ssejjemba Magoye, a fellow musician, who introduced him to Aggrey Ssembatya. Ssembatya was the proprietor of a music production agency called Small Axe Productions, which would later, help him take a big stride in his music career.

Indeed, he found his footing in stardom with the release of his vintage 'Tukolagane' album. It had had classics like; Omukwano Gwaffe and Tukuume Eddembe and later, in 2006, he followed it with another; Abato that also unleashed Nakatudde, and Leka Nkulage among others. His signature return and performance in Uganda was for the Kabaka Ronald Muwenda Mutebi's birthday celebrations. Here, he was accorded a cult and celebrity status.
However, his status in Uganda was in contrast to the woes and troubles he was facing back home in Sweden. Maddox was battling drug and addiction dependence and felony related issues. But the crux and breaker of his person were matrimonial woes between him and his Swedish wife cum manager, with whom they had sired children.
During this time, his wife sought court to settle their differences that had escalated. Court ordered Maddox never to set his eyes on his children, following a series of domestic violence against his 'wife' and he was subsequently … deported. On arriving in Uganda, in 2010, Maddox was arrested for a debt that he had left behind in 2008 when he visited the country, and spent a couple of months at Namirembe Hotel.
He was only rescued from Prison by the singer-cum-politician Robert Kyagulanyi aka Bobi Wine, and Galaxy group boss, Dr. Innocent Nahabwe who paid his bail and tried to rehabilitate him. All was not well however. Still driven by a mixture of stress and drugs, the fellow continued to lead a hopeless life. On March 27th 2013, he was, along with a huge gang, arrested from Nakulabye.
He was dragged onto a police patrol pickup, produced to Mwanga Road Court before he was sent back to Luzira. After these two hauling experiences, Maddox rediscovered his singing self and became a regular at a Munyonyo-based beach where, he earned a living from singing. It is during these sessions that he was spotted by several companies and promoters like John Ssegawa's Kandolindoli comedy at then Bat Valley Theatre, as well as Club Silk, and Unplugged Live Band sessions, sponsored by Nile Breweries. And until recently, Comedy Entrepreneur Alex Muhangi, through his Comedy Store performances.
With the advantage of social media, his superb performances have become a marvel which prompted the live production ace to formulate a male only band that he performs with. It is during this time that Jose Jobs begun to plan on taking Maddox to the United Kingdom. Indeed, he went through the hustle of helping him secure a Ugandan passport and later, a Visa to the United Kingdom for his maiden show dubbed 'Maddox with full band from Uganda Live in London' at the Royal Regency Hall on 10th December 2022.
Once beaten twice shy. A story is told about how Maddox had gotten cold feet at Entebbe as he left for Dubai for last weekend's performance there. Here, he supposedly and surprisingly, developed a feel of 'air bound' sickness. When word of this got to the UK promoter, they sent a delegation to Dubai, to prepare him for his flight to the UK for his maiden show. Maddox will perform alongside the Davison Band Africa and other Ugandan artistes like; Cinderella Sanyu aka Cindy (she is yet to be confirmed), Carol Nantongo, Mc Moseh and VJOJ.
Author Profile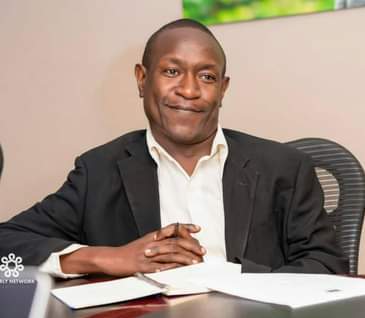 Mr. Jacko David Waluluka is another unique entertainment and general investigative news writer, a field he has diligently covered for over fifteen years. He's also the Chief Administrator at The Investigator. He can easily be reached via [email protected]