Future Winners of the famous of the now annual Bebe Cool list will instantly become landlords and home owners if all goes according to plan. Moses Ssali aka Bebe Cool revealed this at a presser held at the Kiwatule Recreational Center early this week.
The same was in preparation of his annual 'Tondeka E Kiwatule' event. Bebe Cool, the architect of the most-sought-after yearly 'award' list in the local entertainment industry, said that it is prudent in today's lifestyle and economy to empower artistes by rewarding them tangible prizes in asset form.
"This year's list is going to be like no other. We will have the old stars, four surprise artistes and others who have excelled like; Zex Bilangilangi Mudra, Grenade whom I natured and have matured" he said. Bebe Cool went on to note that unlike him who has found fame, fortune and a wife through his talent, it is unfortunate that when one is awarded, it ends with a wooden plague that will rot in the house, thus the reason to give it a new meaning.

He further stated thus; "When I started releasing this list three years ago, 85% of our fans and the entertainment fraternity were in tandem with the reasons I gave for naming different artistes on the list." Bebe now plans to buy parcels of land and build houses that he will reward respective artistes that top his list according to his desired criteria.
If Bebe Cool's dream of achieving this project becomes a reality, he will set a nation entertainment precedent that surmounts entities like the Uganda National Cultural Center (UNCC), the Ministry of Gender, Labor and Social Welfare, the Operation Wealth Creation (OWC) and, Janzi Awards that had been orchestrated by Sylvia Owori.
Uganda last had a semblance of legit awarding of talent through the now defunct Pearl of Africa Music Awards (PAM Awards) then organized by Isaac Mulindwa aka Mulin. The same also silently went into oblivion. Bebe Cool's initiative will come as a welcome relief to pragmatic artistes who will finally feel recognized and rewarded if it comes to pass for the long haul.
Author Profile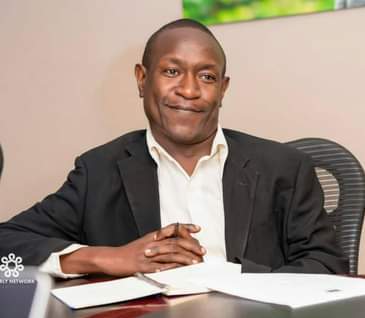 Mr. Jacko David Waluluka is another unique entertainment and general investigative news writer, a field he has diligently covered for over fifteen years. He's also the Chief Administrator at The Investigator. He can easily be reached via [email protected]