Singer Moses Ssali aka Bebe Cool has warned fellow crooner Mansour Ssemanda aka King Saha, using cryptic language that a man in life `kills for two things; his family and money', The Investigator reports
Bebe Cool made the statement on 1st January 2023, at his residence in Kiwatule, whilst releasing his annual controversial Bebe Cool List. This was when a scribe asked him what he thought of the attacks on his person and family, by Saha through his song Zakayo.
A visibly angry Bebe Cool went defensive when he said that; "I am unbothered by anyone attacking the person of Bebe Cool the singer, but when he attacks my family, I will stop at nothing to protect it." He claims that in the now immensely popular song, Saha, has repeatedly gone ahead to use innuendos to abuse his children and most recently, the mother of his eldest son, Allan Hendrix.

In the song, Saha insinuates that a singer residing in Kiwatule fathered an illegitimate child with a house maid. In this regard, Bebe Cool warned that if Saha, who he says has a meticulous talent, doesn't concentrate on making music and instead resort to riding on abusive controversies, he will end up in trouble.
He further asserted that recent reports of King Saha being hospitalized at Nakasero Hospital, is proof that he was right when he asked him to quit intoxicants or end up dead and buried. "What King Saha needs is to be booked into a rehab by his manager Sam Mukasa, or else we will continue losing such talent to drugs," said Bebe Cool. He also warned that if the rampant abuse of drugs by local upcoming singers is not checked, the industry is doomed and will be thrown into turmoil.
Author Profile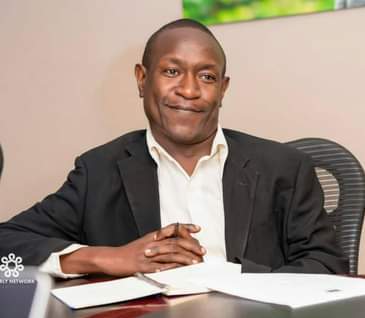 Mr. Jacko David Waluluka is another unique entertainment and general investigative news writer, a field he has diligently covered for over fifteen years. He's also the Chief Administrator at The Investigator. He can easily be reached via [email protected]