Acclaimed legendary singer and Uganda's singular performing artiste, Joseph Mayanja aka Jose Chameleon has left no stone unturned in a bid to market his forthcoming 'Gwanga Mujje' slow slated for Friday this week.
Unlike many other singers of his grand stature who would have left their marketing teams trod around towns and villages for their 'drive' activations, Chameleon has been on the road and cue for the last three weeks, personally wooing Ugandans to attend his show. The latest where Chameleon has been to on his jungle marketing strategy is Parliament.
Here, he personally got into the ambience of one of his self-confessed fans, the Speaker of Parliament, Rt. Hon. Anita Anent Among Magogo. At the August House, the Singer grabbed a possible lucrative chance in what is tipped to be a winning formula for VIP tables to be filled to capacity.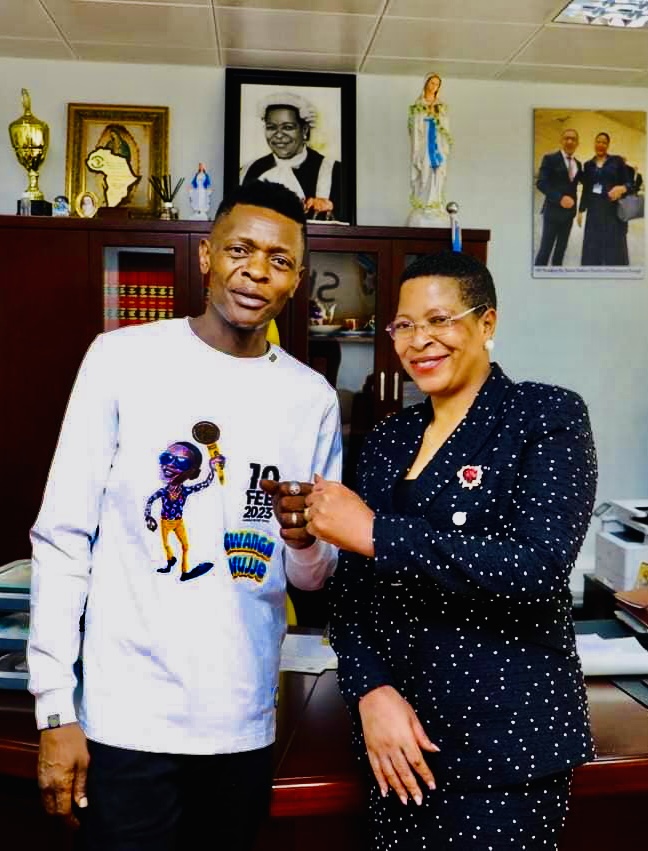 The speaker later on posted on her twitter handle thus; "Artists like @JChameleone have over the years made a huge contribution to marketing our Country, giving employment opportunities, and entertaining the Country. I join the rest of the Country in celebrating this living legend and wish him the very best in the Gwanga Mujje concert."
In the meeting also attended by the Clerk to Parliament, it is said that the Speaker later tipped him with a committal fee that left a huge smile on his face and an assurance of a parliamentary entourage to grace the show. Days prior, in company of his mother Mrs. Mayanja, and brother Douglas Mayanja aka Weasel Manizo among others, Chameleon visited and had a one-on-one with the Katikkiro of Buganda, Charkas Peter Mayiga who also endorsed the show.
However, we are yet to find out if Chameleon's quest to have a rare audience with President Yoweri Museveni to have him also endorse the concert has been granted with just three days to the D-day. The lanky singer, with an obscene number of hit songs with 'forever' currently trending is working tooth and nail to rewrite the attendance history at the Lugogo Cricket Oval.
The most recent hugely-attended shows at the same venue have been those of Winnie Nakanwagi aka Winnie Nwagi, Hajara Namukwaya aka Spice Diana and Gerson Wabuyi aka Gravity Omutujju. Chameleon is now eyeing to become the first Ugandan artiste to be able to close the entrance doors of the venue. Your personal aggressiveness is good marketing strategy; we hope and pray that you meet your target.
Author Profile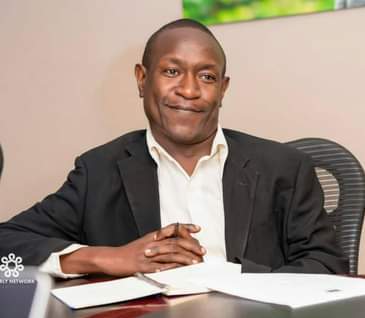 Mr. Jacko David Waluluka is another unique entertainment and general investigative news writer, a field he has diligently covered for over fifteen years. He's also the Chief Administrator at The Investigator. He can easily be reached via [email protected]