That Stanbic fraud story is domestically settled within the hearts and souls of this mighty website ardent readers and its visual site on YouTube, is a legitimate statement. That we are trying our best to suppress injustice in our reports of this matter, is a tired proclamation to the knowledgeable of this story in these lines.
Well, the latest is that Police four days ago managed to arrest the supposed key suspect but yet unofficial reports coming in indicate, that the same has been since `exonerated` from wrong doing and instead, set to be placed in the witness position. But as is, it remains an unconfirmed report. We however, can exclusively report that Oscar Lutaaya was arrested and detained at Jinja Road Police about four days ago. However, as we went to press last night, reports were rife that he was out.
For starters, Lutaaya is a common name around town as a junk of all shabby trades there is to mention. Indeed, without spending much of your time on this limited space, a mere google search will come in handy. Whereas we are yet to peep into his hitherto preferred charges, we suspect him to be one of the end receivers of the dollars widely reported to have been drawn from Nile Energy Account at Stanbic Bank.

Indeed, unlike earlier reports tagging Petrom Limited Company to other people, Oscar is the registered Director of Petrom Limited, also known as GM Petrom Bulk Facility and Holdings Ltd. Via his precise online cv, he also poses as a Foreign Trade Specialist at Government of Uganda from January 2018 to present, Consultant Oil & Gas at Ministry of Defense (MOD) from February 2014 to January 2017, GM at Petrom Bulk Facility & Holdings Ltd from February 2011 to January 2017, and Territory Manager at Jade Petroleum from July 2010 to September 2013.
The Latest Gathered Chronology:
The latest we have gathered, of course laced with the known flashback in public arena, a gentleman, Tefera Okubaslassie Robel, an Eritrean Refugee, allegedly impersonating one of Nile Energy Account co-signatory Mohamed Abdul Hakim Hussein, entered Stanbic Bank branch at Garden City on February 2nd 2023.
He reportedly presented an envelope to Moses Ayesiga, the Branch Manager. Opening the envelope, Moses found it harbored two inter-account transfer instructions complete with Hakim`s Kenyan passport. The total amount was meant to be transferred to two accounts, one with USD287,000, and another for USD295,000. Moses positively acted on the instructions and gave the slips back to Tefera.
But whereas everything looked normal, he noticed something abnormal. One of the accounts onto which the money was transferred had been dormant for long. He didn't take it lying back. He went onto the system and sent a red alert to the Risk and Compliance Department about his reservations. The following day, the same person entered the bank with other instructions, now to a tune of USD988,200.
This time, the instructions were delivered to a customer service consultant, Catherine Namuzibwa who, also sensed some inaccuracies and alerted Moses who, in return checked for any response from the red alert he had raised. There was no response and this is when he elected to bend the regulations. He took it upon himself to initiate a call to Hakim's co-signatory, Abdulswamad Hussein who, denied any knowledge of the transaction.
Matter of the fact, he swore, by the time of the call, he was actually in company of his co-signatory Hakim. He requested Moses to get hold of the impersonator as they immediately dashed to Garden City. By the time they reached, Tefera was long placed onto handcuffs by the internal security. From here, we have separately gathered new details upon whose divergence, we shall flow well on…
Tefera Speaks Out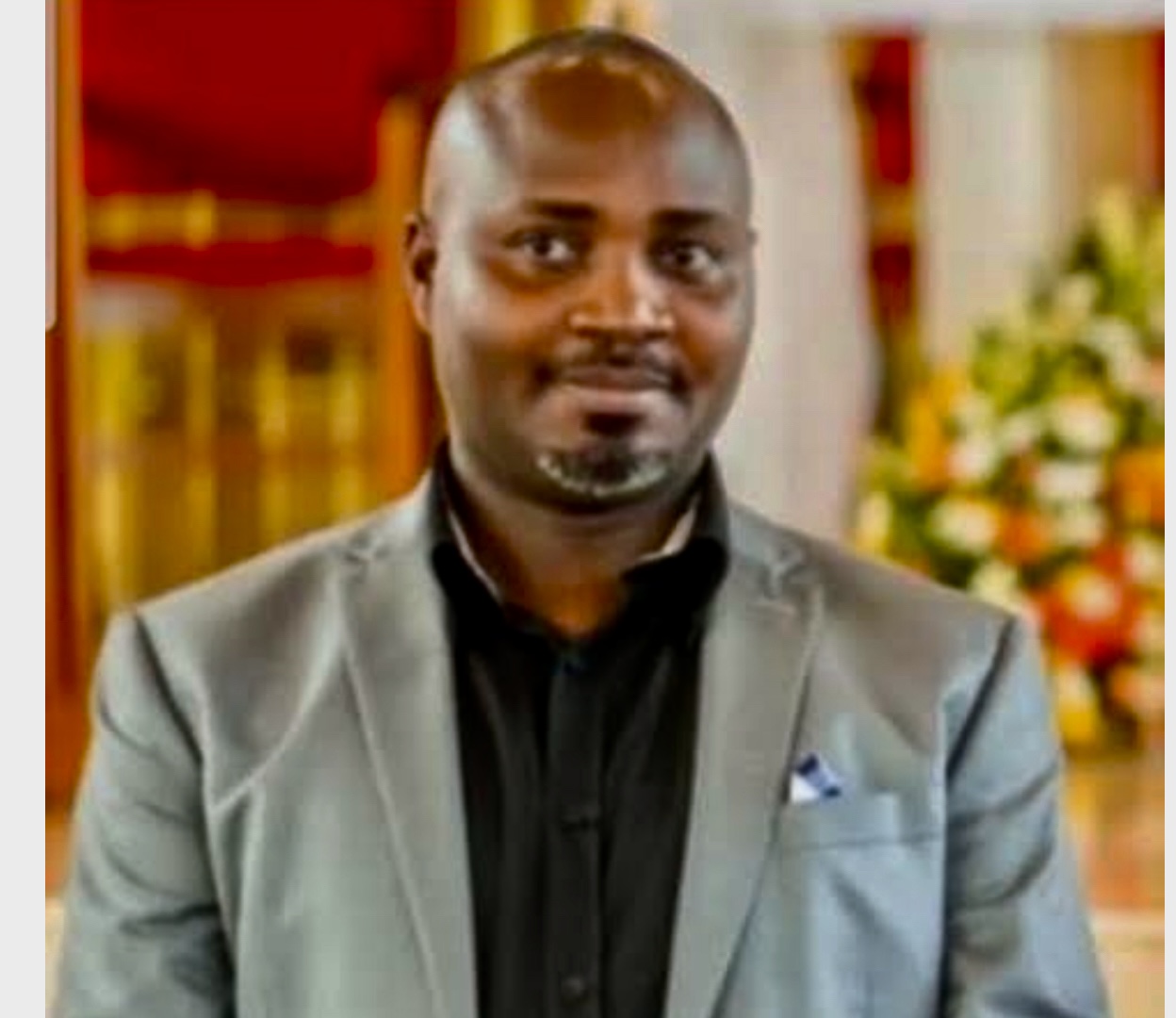 Whereas in earlier reports we noted that Tefera seemed too composed upon his arrest and wondered why, we have chanced to get his side of the story which might as well, explain shock as the result. Why? For the new entrants` sake, Tefera says he deals in aluminum products and fabrications around Bunga in Makindye Division. Here, he says that close to two weeks before, he was approached by a female lady familiar to him.
The lady suggested that she was looking for someone dealing in the same business, but preferably an Eritrean or a Somali. Tefera found it a little strange why someone would insist on one`s origin when they need a service done by many and everywhere. The lady told him that the people who needed his services had been overly swindled by Ugandans and were fade up on them. She convinced him how Ugandans were unreliable people and hence, the need for his nationals of his origin. He was convinced and agreed to an appointment.
February 2nd 2023 was the day. The lady introduced him to two gentlemen whom, he reportedly found seated in a Landcruiser with supposed Government Plates of Ug series, parked in the Garden City basement. They chanted him into visiting their construction site and make quotations for them. After this, it was time for him to leave but one of his new `clients` asked for his favor. They were still busy discussing something and if he didn't mind, he could help them drop an envelope to the bank manager upstairs, just for a few minutes.
Just dropping an envelope? He willingly offered and off, he went to Stanbic and straight to the Bank Manager, Moses Ayesiga. He delivered the envelope. Moses attended to him as earlier explained in the intro paras of this piece. After handling the transactions, he handed the slips back to Tefera who delivered the same back to his waiting `clients` in the basement. They were so happy and tipped him some bucks for transport.
The following day, he received a call from one of them, to come and pick some deposit for the works they wanted him to handle. "But sir, I haven't even visited the site to make proper quotations. How can I receive a deposit on the work whose magnitude I hardly know," he reportedly wondered. But the caller had a ready answer. "Man, money is money. I might easily misuse it. I should just give you some of it and then reconcile ourselves after your measurements and quotations." Tefera was on his way to see a sick relative somewhere in a health facility around Lubaga.
With someone in the hospital, he really needed money and here, the same is presenting itself on a silver platter. He jumped on the next boda-boda to Garden City. There was no time to waste. After the pleasantries, the man handed him some dollar notes which he says, he never counted but split it into two and pocketed it separately. But before he could leave, he was asked of the same favor as the previous day. He again, kowtowed to his loaded 'clients` simple request and off, he went to Stanbic.
On seeing him again, with the same instructions as yesterday, Moses asked his colleague Catherine Namuzibwa to handle as he checked on the alert he had sent. Namuzibwa registered her concerns as explained above and, on seeing no response to his alert, Moses pushed to call Hakim`s co-signatory Abdulswamad Hussein. As he delayed with his verifications, Tefera was restless and on two occasions, he called his `clients` informing them that the bankers were taking too long yet he wanted to proceed to the hospital. But they asked him to wait. However, it was not long when Hakim and Hussein trotted in.
"So, it's you f**l who`s stealing our money!" Hakim reportedly started shouting and lamenting endlessly. As luck would have it for Tefera, his `client` called and he immediately pleaded; "I know nothing about these accusations. Good thing is the person who sent me is here calling. He`s just down in the basement. Kindly help me use this chance and get the right person who is stealing from you." But the enraged Hakim didn't want to hear Tefera`s story until the call went unanswered. Two minutes after, the `client` called again.
"He is calling again, please let's go get him!" Tefera reportedly pleaded but Hakim`s answer was that such was police work to handle. "Just pick him and tell him to come over," he reportedly shouted back. Indeed, Tefera this time picked and asked the caller to `kindly come up to the bank` but, he instantly lost him. Lad just switched off as Hakim continued; "Let's go to police and you explain from there." At this time, Tefera knew he had been set up. He gave up and accepted whatever Allah had ahead of him. It is at police, he says, he got to know the amount his `clients` had deposited him and the same was to turn an exhibit against him!
One would wonder why Hakim never had interest in grabbing the golden chance of getting hold of the exact person who Tefera claimed to have sent him to fleece his Account! But he didn't anyway! Our efforts to know if the investigators were interested in collecting any available footage around the facility, in a bid to get the real people who reportedly sent Tefera, fell on flat face. "This is a protected investigation," an authoritative officer offered on anonymity condition.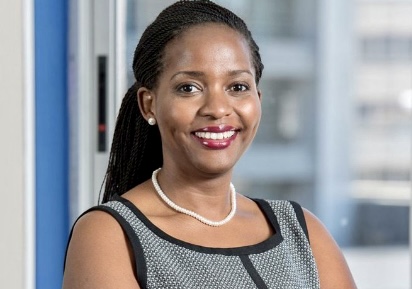 Possible Internal Job
Our deeper investigations have further gathered that someone or some people within the bank could be part of the racket whose members` identity, it is widely feared, could be replaced with those of Bank Managers Moses Ayesiga, David Ssekitto and their other incarcerated juniors! Reason? The Risk and Compliance Department officials` nonresponsive gesture leaves a lot to desire. This stance, even when, recently, the Account holders placed indemnities on their Account but the same, were too, ignored.
In our information granary lies an untold story of how, an email was sent to a one Bonny Tinka, the handler of this particular Account, days before the fraud took place. And in the email contents, was an instruction notifying him that signatories would change and he should honor, however, Tinka forgot, ignored and, or deliberately declined to proceed with the request from the client, the Nile Energy Limited.
He however, allegedly reasons that his act was due to assumption that the instructions should be in form of a written hard copy (and in pen with own handwriting), request scanned and sent to him. Surprisingly, the fraud and investigations team has chosen to leave this piece of information out of their tight armpits! Knowledgeable sources suggest that had he honored this instruction, maybe the fraud would never have happened at all.
Again, it should be noted that the Nile Energy account could, seemingly have both an email and third-party indemnity. Informed bankers inform us that a third-party indemnity gives powers to the bank to honor all instructions from the client presented to the bank through a third party like an agent, secretary, personal assistant, driver and the like as long as the agents details are captured into the banks system.
Back to Oscar Lutaaya
By the time we closed business last night, word had it that Lutaaya had negotiated his release by offering to become a `state witness` of sorts. If this account is true, any knowledgeable brain with crime investigative instincts can tell that this is a case being prepared for its final burial. However, other yet unconfirmed sources insist that he was arrested and already remanded. Whichever case, the only prayer by especially the incarcerated Bankers` friends and relatives would only be that their own are not turned into sacrificial lambs.
We further gather that, even when all were sent back to prison on Tuesday until March 16th, most of the suspects attached to this case were reportedly produced at High Court Kampala via a special production warrant yesterday. This development, in a bid to secure them a bail. But this stance, with Moses, the whistle blower whom we have always feared he could be placed as a prime suspect, suspiciously missing on the list. The presiding judge reportedly asked for time to peruse the file… Watch this space…
Author Profile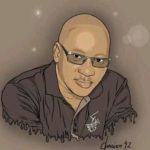 Stanley Ndawula is a two and a half decades' seasoned investigative journalist with a knack for serious crimes investigations and reporting. He's the Founding Editorial Director and CEO at The Investigator Publications (U) Limited