Singer Joseph Mayanja aka Jose Chameleon has been forced to publicly apologize to his fans and Ugandans in general, for giving a long deep kiss to his brother Douglas Mayanja aka Weasel Manizo, at his just concluded 'Gwanga Mujje' concert held on 24th February 2023 at Lugogo indoor stadium.
Chameleon's 'stunt' with Weasel comes at a time when several top Ugandan politicians, including the Speaker of Parliament, Hon. Anita Annet Among Magogo are championing the revisiting of the Anti-Homosexuality bill in Parliament. Indeed, the August House has granted leave to Bugiri Municipality Member of Parliament, Hon. Asuman Basaalirwa, to introduce a Private Member's Bill titled the Anti-Homosexuality Bill, 2023.
The Bill aims at drafting a legislation that seeks to prohibit homosexuality following widespread anti-gay sentiment in recent past days. Following the same incident, controversial pastor Martin Ssempa of the Makerere Community Church has also filed a complaint to police requesting it to investigate the singer on 'morally offensive' acts which he claims to promote homosexuality. With a mammoth backlash from sections of 'morally' upright Ugandans, many of whom his own fans, the singer released a statement apologizing about the incident on his social media handles.

Jose Chameleon Apology:
My sincere apologies to the general public. Weasel and I are brothers and family men. We were caught up in the heat of the moment. As African men, we respect African values and morals. The act is regrettable and should not have happened and will never happen again. On behalf of the Mayanja family, I kindly apologize. Thank you.
However, it should be noted that this is not the first time that Chameleon and Weasel are swapping saliva in public. While performing during a concert in Bujumbura, Burundi, they did the same thing and indeed at it, confirming the same on their social media handles with a caption "Forever and Ever".
But earlier in November 2016 during a local concert in Kampala, Chameleon came on stage to replace Weasel and the two shared a kiss much to the excitement of the revelers. These sessions between the Mayanja brothers have also involved Pius Mayanja aka Pallaso whom Weasel kissed in March 2022, during a family reunion, at their parents' home.
Incidentally local pundits on social media have alleged that the singers who all live single lives at the moment and spend a lot of time together at their homes and studios, seem to share unquestionable affection for each other. Only time will tell if these kissing episodes will be a thing of the past in the near future.
In 2014, President Yoweri Museveni signed into law a bill toughening penalties for gay people but without a clause criminalizing those who do not report them. It includes life sentences for gay sex and same-sex marriage. However, the Uganda's Constitutional Court later in August of the same year, annulled tough anti-gay legislation signed into law in February. It ruled that the bill was passed by MPs in December without the requisite quorum and was therefore illegal. Watch this space.
Author Profile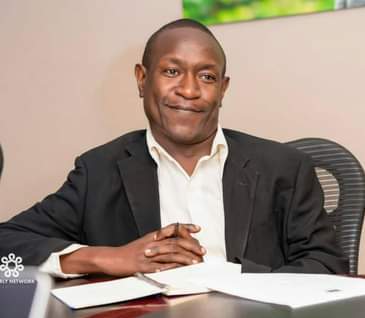 Mr. Jacko David Waluluka is another unique entertainment and general investigative news writer, a field he has diligently covered for over fifteen years. He's also the Chief Administrator at The Investigator. He can easily be reached via [email protected]