Courtesy story: In January 2023, National Water and Sewerage Corporation took over a number of new towns following submission for gazetting with a commitment letter from the Minister of Water and Environment (MWE). Among these, is Katooke Town.
Approximately 19km from Kyenjojo Town, Katooke Town Council has an estimated population of 19,600 and the town has a growing remarkable number of educational institutions. The piped water supply and sanitation system is a new system constructed by MWE from 2020, with a goal of serving 70 villages, 36 villages in Katooke and 34 villages in Kyenjojo.
The Water System is a conventional system composed of aerators, flocculators, coagulators, sedimentation, rapid sand filters, and disinfection units. It has a designed abstraction rate of 3,200m3/day from River Aswa and a production capacity of 2,500 m3/day. The raw water is pumped through a 170m long DN250 PN16 steel pipe into the Water Treatment Plant.

Treated water is transmitted to Kagoora Master Balancing Reservoir (MBR) through a 1km DN250 steel transmission line. Water flows by gravity through a 9km steel DN250 pipe to the 128m3 concrete sump at Katooke. The water is lifted by a booster pump to 200m3 reservoir at Katooke hill through a steel DN250 transmission line.
The delivered water flows by gravity to two (2 No.) secondary distribution reservoirs namely; 300m3 reservoir in Kyenjojo and 200m3 reservoir in Katooke. Total connections effected under the MWE's promotional offer (UGX 100,000 per connection) are 690 connections with a composition of 680 domestic/yard connections and 10 PSPs.
The system has approximately 200 new connections under the MWE promotional offer that have been fully paid for by customers but not yet connected on ground. A gravity flow scheme, originally managed by Umbrella, existed before this project but has been dysfunctional since 2021. The original system had 400 customers who have been transferred to the new system.
Author Profile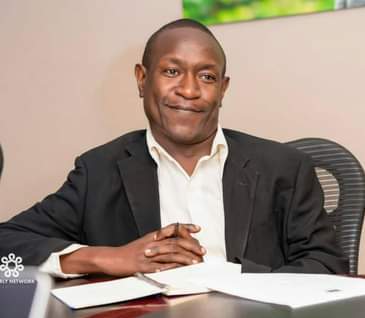 Mr. Jacko David Waluluka is another unique entertainment and general investigative news writer, a field he has diligently covered for over fifteen years. He's also the Chief Administrator at The Investigator. He can easily be reached via [email protected]