Ace events outfit, Talent Africa Group has been endorsed as the sole organizer of Afrigo Band's 48th Anniversary, The Investigator reports. The deal to organize the celebratory concert was sealed in a meeting between the Talent Africa guru Ali Alibhai and the band`s lead managers James Wasula and veteran crooner Moses Matovu, in Kampala on Tuesday.
It was later confirmed that without a doubt, Uganda's oldest band will be celebrating its 48th Anniversary at the Sheraton Hotel Gardens in Kampala, on 5th August 2023. Talent Africa Group was however, tight lipped on whether the celebration will be free or at a fee.
This event will take place a few weeks to their premium show that is slated for 23rdSeptember 2023 at the Royal Regency Hall in the United Kingdom. The band was formed by a group of eight musicians namely; Charles Ssekyanzi, Jeff Ssewava, Paddy Nsubuga, Paulo Sserumaga, Fred Luyombya, Anthony Kyeyune, Geoffrey Kizito (some of whom have since passed on), and led by their band leader, vocalist, and alto saxophonist, Moses Matovu, who has continued to lead the band.

Afrigo has since evolved with the times, mentoring a multitude of talented musicians who include; Joanita Kawalya Muganga, Hon. Racheal Magoola, Rude Boy Devo, and Omwana Wensenene Sewanyana among several others.
Author Profile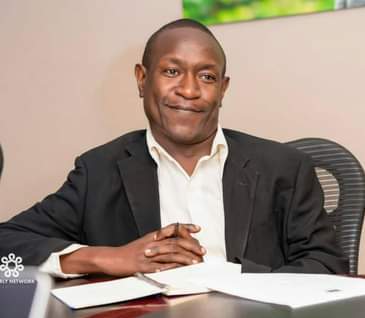 Mr. Jacko David Waluluka is another unique entertainment and general investigative news writer, a field he has diligently covered for over fifteen years. He's also the Chief Administrator at The Investigator. He can easily be reached via [email protected]