A Cloned ensemble of the original Four-member music outfit 'Boyz 11 Men' and the Collapsing Kenyan Band Outfit are scheduled to perform in Uganda at the 'MTN Yetu Concert' this year. The hitherto legendary American Rhythm and Blues group was originally a quintet but later sized down to a quartet with members including Nathan Morris, Michael McCarry, Shawn Sockman and Wanya Morris.
They shot to fame under Motown Records during the 90s with a ran away billboard chart bursting songs like; End of the Road, I'll Make Love to you, and One sweet Day featuring Mariah Carey, among others. The group at the time toured several states in America and other European countries. Between 1992 and 1997, it had sold over 90 million albums and 50 million singles, making each member filthy and stinking rich.
At that time, it was unheard of to hear bookings of the group in any Eastern Africa country, let alone Africa as a continent. Michael McCarry left the group after being diagnosed with Multiple Sclerosis. Later on, Shawn Stockman also took temporary leave of the same outfit though at times, he performs with the cloned group.

With the entry of other new members, Marc Nelson and George Baldi, it has at times managed to stage shows at leisure. With the vintage original pomp, glitz and glamor of its performance prowess increasing, getting dogged by age, it now settles for lesser fees to grace an event. It is during this enroute road to retirement, that MTN Uganda and Uganda Breweries Ltd managed to scoop them for the 11th June 2023 concert in Kampala, a day after their performance in Kenya.
Boyz 11 Men, who will be the headliners, will also be joined by Sauti Soul Band whose management has too, hinted that they are due to disband in the near future. The show will also feature a selected outfit of Ugandan singers under the sound auspices of Fenon Records headed by RnB local veteran, Steve Jean.
This crowded back stage and eventual opening act, speaks volumes on the questioned quality of the Boyz 11 Men Band. On whether it could be their final End-of-the-Road into performance before they close shop eventually, remains an open discussion. It also resonates to the fact that Capital FM pioneering Radio station, during the hay days relayed Boyz II Men music on routine rotation, and used the same for their various successful valentine promotional promos.
So, the journey of Capital FM in Uganda since 1994 has been one of great music, great entertainment and great events and so, bringing Boyz II Men to Uganda is a sign the Radio is committed to continue on that journey, for their now declining listenership, advertising clientele and partners…
Author Profile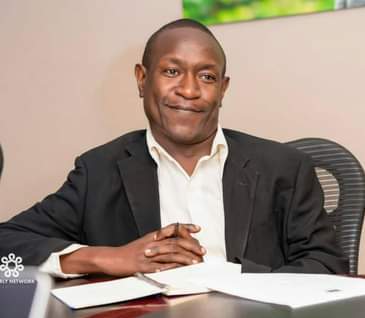 Mr. Jacko David Waluluka is another unique entertainment and general investigative news writer, a field he has diligently covered for over fifteen years. He's also the Chief Administrator at The Investigator. He can easily be reached via [email protected]