The Uganda National Music Federation President Ediriisa Musuuza aka Eddy Kenzo, has come out to lambast singer cum politician Robert Ssentamu Kyagulanyi aka Bobi Wine, as a political opportunist envious of their new resolve to federate and in unison, work with the ruling NRM government.
This outburst follows Bobi Wine's statement during a selected artiste` meeting that he held in Kampala recently. Here, he branded the new Musicians Federation, UNMF, as an outfit of beggars who are busy forming unnecessary coalitions in a calculated ploy to dip their fingers into government coffers.
Bobi's remarks also follow a series of other players in the sector and observers that the said federation and others that include one of the Promoters and event organizers that have been formulated at supersonic speed, are all aiming at the over UGX30Bn bounty up for grabs in the next financial year.

However, another source from government has since reiterated that the said monies are not readily available in any of the concerned ministries in line with the sector, like the ministry of Gender, Labor and Social Welfare. It should also be noted that the same entertainment industry players were during the COVID 19 lockdown, beneficiaries of several bail-outs by the Operation Wealth Creation overseer, Gen. Caleb. Akandwanaho aka Salim Saleh.
Saleh would later discover that the industry was riddled with a bevy of greedy leaders thus channeling them to the Prime Minister`s Office where they were welcomed by the Prime Minister, Rt. Hon. Robinah Nabbanja. It should be noted that before his sad demise, the then Permanent Secretary, Keith Muhakanizi at the time boldly told the Premier that both her and the artistes were on a wild goose chase.
Not done with her project, the same Premier was notably present at the function where the new leadership structure of UNMF at Alur Hotel in Mutundwe was held. Whereas Eddy Kenzo now brands Bobi Wine as a politician who has no business in the industry matters, the ugly truth is that the Ghetto President is looking beyond the political card and is focused on a sustainable future of the whole industry. However, time will tell whether Kenzo or Bobi will be exonerated of a wrong position.
Author Profile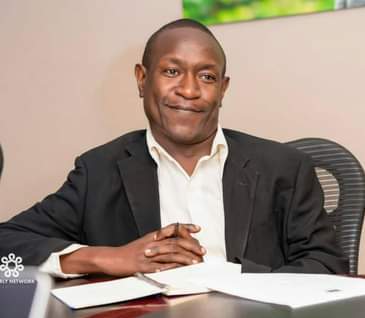 Mr. Jacko David Waluluka is another unique entertainment and general investigative news writer, a field he has diligently covered for over fifteen years. He's also the Chief Administrator at The Investigator. He can easily be reached via [email protected]