Singer and Mpaka Records CEO Wycliffe Tugume aka Ykee Benda will, after nearly a year, face-off with his estranged foe, Stephen Andrew Katende aka Dre Cali, who disappeared in the Canada wilderness after performing at a tour there in March 2022.
Dre Cali, who in 2019 had been just signed by Mpaka Records and riding high on songs like `Onanagiza` featuring Lydia Jazmine, `Ebisooka n'ebisembayo`, `Efikuba`, "Singa Omanyi" starring Weasel Manizo, and "Akayimba" with Myko Ouma, shockingly decided to call it a day with the label, leaving behind a multi-million endorsement deal signed between the Mpaka Records, Dre Cali and a beverages company.
Though at the time Ykee Benda tried to sugarcoat the ensuring loss that Dre Cali had brought to the company, those in his corridors swear that it was the beginning of the financial challenges that have since dogged the company. If the deal between Mpaka Records, Dre Cali and the said company had been concluded as planned, Ykee Benda had projected the profits as a start-up for a complete advertising agency with its own OB/ promotional pivot trucks with equipment.

Behind the scenes, we are told, Ykee Benda is said to have earnestly begged Dre Cali to return but to no avail. Dre Cali, has since taken on other jobs in Canada as opposed to singing, as he tries to make ends meet and finally see his residence status formalized in the near future.
Ykee Benda will be leaving for Canada in June and those in the know indicate that one of his tick-off boxes, include meeting his estranged star singer. It should be noted that in 2019, Dre Cali was known as Dre23 and signed under WYSE Limited Company, a contract he later breached and signed with Mpaka Records. WYSE Limited later decided to go to court to pronounce itself on the matter which, however, ended in a miscarriage of justice as Dre Cali since found solace in Canada.
Author Profile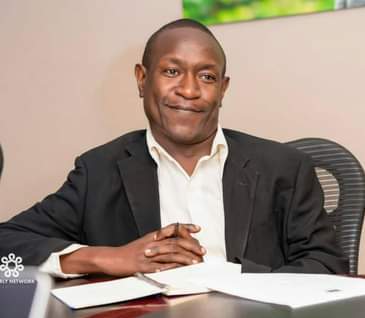 Mr. Jacko David Waluluka is another unique entertainment and general investigative news writer, a field he has diligently covered for over fifteen years. He's also the Chief Administrator at The Investigator. He can easily be reached via [email protected]