Should it be called a rivalry, Oh no please! At least not in this Kampala and the musical concerts' folklore. Whereas it is every musician's right to hold a concert at their convenience and when they deem it fit, the ugly truth regarding this is a no way.
The clash of dates of the forthcoming concerts for singers Pius Mayanja aka Pallaso and new kid on the block, Patrick Mulwana aka Alien Skin, is a result of utter premature sympathy ego that seems to have gotten the better of Alien Skin and his Fangone Forest Management team.
The genesis of this decision emanates from the 'slap' development that occurred barely a fortnight ago, whose factual origin will never be known by those outside the close-knit circles of the two singers, who have all remained tight-lipped over the unfortunate incident. If all goes according to plan, the concerts dubbed 'Love Fest' and 'Sitya Danger' will take place.

Though many, including this writer, came out and bashed Pallaso over the incident citing his current status in the industry, it beats logical commonsense for Alien Skin to 'pay back' by holding a show on the same date with Pallaso. The reception and pro-Alien Skin camaraderie that he out rightly received from across Uganda, and all over the globe via social media, and how his numbers on the same shot into the sky, might have fooled the singer into believing that his time 'has' come.
With less than four days to the said 9th June 2023 to the Lugogo cricket Oval and Freedom city concerts, it would be foolhardy for one to confidently boast that Alien Skin is ready for such a huge event. For one to hold such and get away with it positively, it needs months of preparation and planning to avert any consequences regarding value for money especially when it comes to production.
Those that had a privilege of watching him perform both live and social media at the comedy store days later after the incident, will agree that Alien Skin is still too rookie a performer to perfectly handle ten minutes on stage. This alone is a recipe for disaster if his sympathy army of the 'ghetto' who always will want value for their hard-earned 'coins' are given a raw deal and as thus, would be an amphitheater for catastrophe, with a history of the same in the recent past that Freedom City would wish to forget soon.
Prior to this 'Sitya Danger' event, Alien Skin had also planned to hold a 'Nkwakyo' aka Mira cum Mirungi festival. Whether it took place or that this new one is a clone of the other is a story better told by his person. Alien Skin's history with the police doesn't help matters and it would be reckless for one to confidently state that he has already been cleared by the force through its Katwe section and, yes, the other parties like KCCA among others.
Over to Pallaso. For his human sins that he committed in the past, first as Lizard and until recently as Pallaso, one should not be fooled that his might, in both song and performance, has been dented or compromised. This ace music trait can be attested to his commitment of outing a perfect product for his fans with his rehearsal residence at the Drum and Beats rendezvous with Chagga and singer Melody commanding his forte.
Pallaso is a sure deal to give value for money at an entertainment gig and is only second to his own brother with the same temperament Joseph Mayanja aka Jose Chameleon. One thing for sure is that the Pallaso Show will go on but as we went to press, I wouldn't stake my sober person to the Alien Skin one.
Author Profile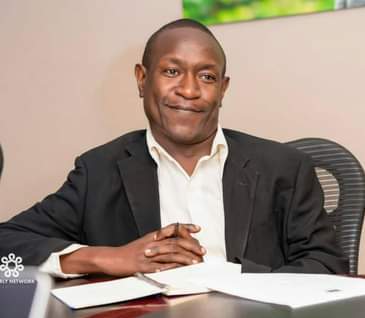 Mr. Jacko David Waluluka is another unique entertainment and general investigative news writer, a field he has diligently covered for over fifteen years. He's also the Chief Administrator at The Investigator. He can easily be reached via [email protected]