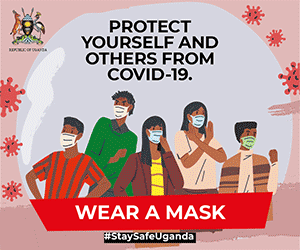 Political Investigations Desk: According to available records ever, Uganda's President Yoweri Kaguta Museveni has never spent his entire five-year term as President without making a Cabinet reshuffle. In fact it's the wait of that occurrence that mostly put his ministers on tenterhooks.
But for the first time in his 33yr reign, the son of Kaguta is almost running to the finishing line of the term (20116-2021) without carrying out a single reshuffle!  It will be the very first time that Ugandans will see no change in Cabinet since 1986.
Opinion leaders and social critics have been, and will continue wagging tongues as to why the Ugandan President, who is known for ringing changes at every whim, would spend the entire five years without restructuring his cabinet. Could it be that his team is performing exceedingly well? The answer is NO. Not at all. Is it because he is overwhelmed by other political considerations or a new political strategy? Probably yes.
The first question which alludes to sticking to the same team as a reward for a job well done is hindered by the fact that there is a unanimous view amongst Ugandans that this could be atop the worst cabinet team that President Museveni has ever worked with.
For instance, for the very first time in a lifetime, Ugandans have seen the near collapse of the service delivery system, horrendous corruption, the worst violation of human rights, and the near collapse of the education sector, not to mention the current strikes at Makerere University which is just a tip of the rotting system.
Ugandans have seen top government officials get indicted and blocked from traveling to the United States of America. There is a strong view that within a period of not more than two years to come, we might see some government officials get indicted by the International Criminal Court (ICC). So the question is that why then, has President Museveni not made a reshuffle of this obviously underperforming team?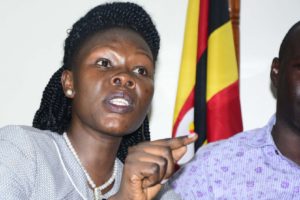 Raison De Etre
A lot of theories have been advanced to explain this 'no reshuffle mood' in the country. Of course some those theories are purely hypothetical while others are spot on. But one of the most believable reasons why the First Citizen might end this 2016-2021 term without making reshuffle has already been whispered to The Investigator wider ears.
Impeccable sources within the corridors of power have intimated to us that President Museveni is being held hostage by a powerful mafia clique that is dominating powerful but underperforming positions in his cabinet. He is therefore held in a catch-twenty-two situation of whether to sack them and face the wrath of the inner circle or ignore them and endure the consequences of presiding over an underperforming government.
He has so far chosen to play on with the mafia clique because he no longer has power brokers who can guide him. The only guidance he has at his disposal originates from the same clique. For instance during this term, his senior Minister of Foreign affairs, Sam Kuteesa was mentioned in an international bribery scandal. But the same minister is closely related to the President!
Loss of Direction
We have been told that President Museveni is facing one of the loneliest spells in his life since he has no credible senior people to confide in, either for counsel or advice on political direction. It's a known fact that running government is a collective effort. More still, chopping and ringing changes in the team requires quite a lot of team work from experienced hands.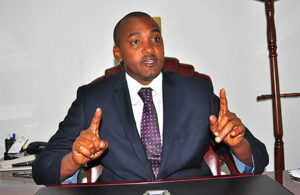 Today, we have been told, President Museveni lacks the team that can push him to make radical changes here and there. In years gone by, he was surrounded by experienced politicians like former Premier John Patrick Amana Mbabazi who used to do the vetting and cadre identification for people who would serve in various government positions.
Today, he is surrounded by arrogant and inexperienced group that is not very well grounded with the challenges of the country. He is therefore facing a challenge of breaking through with identifying which new people to take up which positions in government. That's why he has ended up recruiting musicians like Buchterman, Catherine Kusasira, Bebecool, amongst others to guide him on social state duties.
Want-Away Ministers 
Our faultless sources have also revealed that the President has been faced with so many appeals by some government officials who, have humbly expressed their wish NOT to be reappointed into the next government!
The very first person who set precedence was former KCCA Executive Director, Madam Jennifer Musisi who resigned from her highly paying position. Others at KCCA have silently followed suit. And it's highly believed that many want-way officials abound in quite a number of government positions. This has been compounded by the fact that most of these want-away officials are all below 50 years of age! Some have deliberately absconded from duty to attract their sacking but the master is not interested in their music.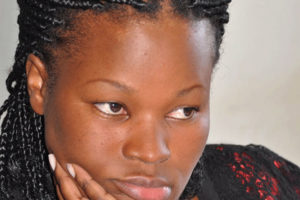 Aidah Nantaba
Some of the ministers who want to quit include Kayunga Woman representative, Hon Aidah Nantaba, the State Minister for ICT who, has on several occasions expressed her wish to quit government without getting a response from the appointing authority. She actually was once rumored to be seeking asylum in Canada, a buzz she reluctantly dismissed and returned home only after the DPP had dropped murder charges against her.
She embarked on claiming how mafias want her dead. The Prime Minister's calls on her to name the mafias are yet to be answered. Our sources have it however, that Hon Nantaba feels she has been treated unfairly by some members of her own mother NRM Party and members of the 'inner clique' and therefore sees no natural obligation to continue serving under the same 'malicious' group.
During 'Mwasuze Mutya', an NTV morning talk-show hosted by Faridah Nakazibwe recently, Nantaba revealed how she regrets having joined NRM. She further noted how she would have been better off without joining politics in the first place.
It's believed that she has tried to vacate the ministerial position but has always been stopped by the appointing authority due to the embarrassment it would encompass. We have it that the beleaguered Nantaba is not the only one who wants out of cabinet. Several others have reportedly, quietly told President Museveni that they DON'T wish to continue serving.
Evelyn Anite
Another minister who has expressed her wish to voluntarily vacate is the 'Yellow Girl' Evelyn Anite, the State Minister in Charge Privatization, who recently lamented to the media that some mafias want to assassinate her. She has however expressed her wish to vacate her ministerial position, with the probable hope that it will cool down the pressure.
It's said that she requested the President not to include her on the list of people to be named in the next Cabinet. In fact Anite tried to compel her Master to drop her by joining an international University. Her plan was that she would automatically be dropped from cabinet if she travels abroad for further studies. But the Master provided a dead ear.
Feeling deeply out of place for not being dropped, Anite called the media and aired her frustrations with her colleagues. She was faced with the ignominy of dealing with contradicting directives from people who are considered much lower in rank than her on how to run job. We are told she feels it's a wastage of time continuing to serve in a government where she wields no executive powers. She wants-out at any available opportunity.
Frank Tumwebaze
Another Cabinet Minister who badly wants-out is Frank Kajiiji Tumwebaze who holds the portfolio of Minister of Information and National Guidance. And indeed, there is some grain of truth in this rumor given the fact that although he is the full Minister, he has NOT been seen in public for such a longtime.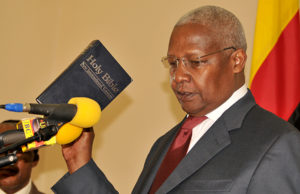 At one time the shadow Information Minister Betty Nambooze was hosted on NBS 'Morning Breeze' Show but was baffled that her counterpart was not there to defend government; "where is Hon frank Tumwebaze?" she asked. Ordinarily, according to protocol, the minister of information is not only the government spokesperson but also the face of government. This means also giving weekly press briefings to the media.
Instead, the supremely eloquent Frank Tumwebaze has surrendered the duties of government spokesperson to Media Center boss Ofwono Opondo. Yet by and large, and with all factors considered, Tumwebaze is one of the best orators in the NRM camp.
But we are told his apathy is largely driven by the fact that he badly wants to quit government and concentrate on the massive personal real estate ventures as well as hospitality and tourism industry, especially by focusing on his new Hotel in Mbarara along Ibanda road where, he wants to pitch camp. And indeed the Kamwenge Member of Parliament is scanty in the limelight for the last two years.
Chris Baryomunsi
Another want-away Minister is that of Housing and Urban Development Chris Baryomunsi who has also been missing in public for the last couple of months. In years gone by, Baryomunsi used to appear on political radio talk shows and television programs where he used to passionately defend government programs. He was always on The Capital Gang, a Saturday political talk show that runs on Capital Fm. Today it's easier to pick a needle from a very crowded old taxi park than to find Chris Baryomunsi! "He wants out ASAP" our sources offered.
Understanding the Dilemma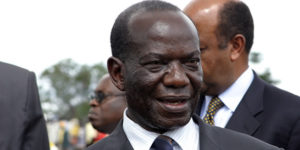 Interestingly, all the mentioned ministers, Anite, Nantaba, Baryomunsi, Tumwebaze and many other want-aways, are a youthful lot below 50 years of age. The President is therefore faced with a dilemma since he also has most of the oldest ministers in the world who, should have been the first casualties just in case of any reshuffle there would have been.
People like, Philemon Mateke, the State Minister of Foreign Affairs who is 76, the Vice President Edward Kiwanuka Ssekandi, 77, Finance Minister Matia Kashaija, 75, Prof. Ephraim Kamuntu, 74, the new-media- ignorant minister of Tourism, Wildlife and Antiques of all ministries, then Moses Ali, 80, his Deputy Kirunda Kivejinja, 84, Abdul Nadduli, 77, Sam Kuteesa, 70, Tom Butime, 72, Muluuli Mukasa, 67 and many others are all still in active service! This simply means Museveni can't retire or reshuffle out ministers below 50 years when he still has octogenarians in his Cabinet. If so did, it would be one of the most embarrassing decisions he has ever made.
 Why Quit Juicy Posts?
But why would young, ambitious ministers would want to quit juicy government positions? One of the fundamental reasons why Museveni is faced with many want-away ministers is because of the 'hot political' atmosphere in the country at the moment. There is a unanimous view even amongst the government officials themselves that the NRM government is unlikely to survive beyond 15 years.
There is a strong feeling that the number of Ugandans who are craving for change of government has surpassed the number of those rooting for it, not forgetting the fact that 70% of the current population is below 35 years of age. Worse still, there is another dangerous view that the continued stay of President Museveni is a direct invitation for a violent change of government.  And there is some grain of truth in this.
Given the African experience of regime longevity, it's hard to find one that has survived beyond three decades. Most long serving regimes, with the unique exception of Libyan leader Col Muamar Gadhafi who collapsed after 42 years in power, others have capitulated after less than three decades. It is therefore likely that these want-away ministers have read the political forecast with stronger lenses and, they feel ministerial positions are not worth their future.
Rejection of Appointments
As a matter of fact, we have also been told that President Museveni has again been faced with a problem of many people who have turned down his ministerial appointments' advances. While it's everybody's wish to serve their country in a high caliber position, we are informed, many courageous Ugandans have rejected government positions. ''Why would you stake your future in a project that is at risk of crumbling anytime?'' said one Ugandan who declined to be mentioned but was largely considered for a ministerial position.
The same fellow, who is known to be very wealthy, allowed his wife to serve in this government but later compelled her to quit. He was worried that his self-made wealth would be interpreted as grocery package from the regime. Such issues under review have made it very difficult for Mr. President to make a cabinet reshuffle. In our next episode we shall mention the names of some Ugandans who have rejected juicy government positions. Watch the space…
Author Profile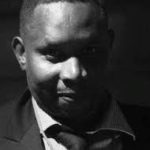 Fred Daka Kamwada is a seasoned journalist, blogger and political analyst for over a decade in Uganda