As we embark on another twelve-month, 365-day journey into the year of Our Lord 2023, there are some events which are likely to happen that will change the course of history. But one incident that is scaring some of us is the almost inevitable invasion of Taiwan by China. At the tail end of last year, China was building its military capabilities and making recruitments that triggered fears, it was mobilizing for a possible invasion of Taiwan.
Early in the year, the American Speaker of Congress, Nancy Pelosi paid a courtesy visit to Taiwan that angered the authorities in Beijing. The Chinese authorities nastily responded by warning the US to move cautiously, or risk regrettable repercussions with Chinese President Xi accusing the United States of "playing with fire" over its Taiwan policy.
The obvious reality is that the U.S-China relations have gone rotten. Pelosi's trip came at a particularly fragile moment. Over the preceding months, frictions between Washington and Beijing were growing amid China's support for Russia's invasion of Ukraine. While the war between Russia and Ukraine seems to be dying out with Moscow losing badly on all fronts, China is trying to replicate President Vladimir Putin's imperialistic designs by attacking Taiwan.

Remember Russia had managed to attack and annex parts of the Crimea in 2013, without any diplomatic repercussions as the world powers played the appeasement policy similar to what they did with Adolph Hitler in 1940. The Crimea incident was therefore a booster and had a domino effect for the Chinese who also thought they would invade Taiwan, in the same way Russia did with the Crimea.
But as time went by, Russia got bolder and invaded Ukraine in a war that has damaged its overall reputation. Without going into any deliberations, it's an open secret that China openly supports Russia and its imperialistic designs in the region. With that development, you see an open alliance between China, Russia, Iran and some small African countries like Uganda. This explains why US President, Joe Biden invited African leaders to dissuade them from taking sides with either Russia or China.
The only good thing about the whole probability of another war is that Russia has already lost its war in Ukraine to the extent that they even asked for a ceasefire which was flatly rejected by President Zelensky. If Russia had managed to succeed in Ukraine and takeover Kiev, China was going to swiftly invade Taiwan as well. Therefore, our saving grace lies in the absolute defeat of Russia, which we hope to restrain China from getting the temptation to invade Taiwan, a territory it considers as its own.
Should war of any kind happen to take place involving China, the global economy is likely to hit a terrible recession that will affect us in ways never seen before, because China is our biggest trading partner. In my last article, I criticized President Museveni for making projections about the state of the economy and warned that despite of his optimistic projections, we are likely to have another tragedy on our hands that will make it very difficult to bring down the fuel prices this year.
The biggest worry about the Ugandan economy is that it's more of rain-based economy. But sometimes too much rain is bad for the crops` harvests. Given our agro-based economy and its dynamics, you should pray that the rain will balance well with the sun to enable us achieve good crop yields that will drive down the food prices, even if the fuel remains high.
Therefore, while the NRM strategists are preparing for drought through their irrigation schemes, they might be surprised by incessant rains that will negatively affect crop yields. Once that tragedy happens, then crops like coffee which is causing a lot of hanky-panky arguments in the corridors of power is going to suffer terrible setbacks.
Remember that while it's natural that coffee needs rain, it also badly needs a good supply of sunshine to dry it to perfect quality levels. You ought to recall that some few years ago, the Ugandan maize suffered setbacks in quality because it did not get enough sunshine to dry it properly. As a result of that, the Ugandan maize developed some toxins and was promptly rejected by the Kenyan government.
Today, the government has failed to find the solutions for the rising fuel prices and also embarked on a very tough tax collection exercise that is likely to make it difficult for Ugandans to do business. Another cause for concern is that power tariffs are likely to remain as high as they have been, despite the fact that the Ugandan government claims to have chased Eskom and other foreign companies that were running the power industry.
With high power tariffs, high taxes, high fuel prices, low crop yields and unpredictable weather in the mix, you should expect 2023 to be even tougher than the Covid-19 stricken years of 2020 and 2021. And if the worse gets to the worst and China attacks Taiwan, we shall be in a very big trouble.
Author Profile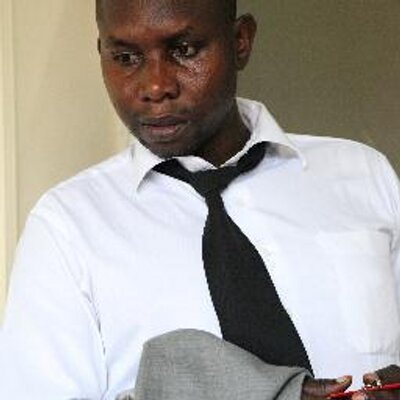 Fred Daka Kamwada is a seasoned journalist, blogger and political analyst for over a decade in Uganda