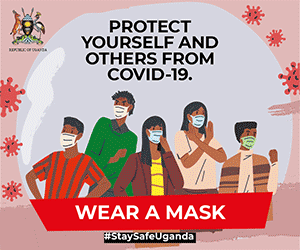 In late 1978, about October, the Ugandan armed forces attacked Tanzania using a scorched earth policy and occupied part of the Kagera salient. A horrified Tanzanian President Julius Nyerere reacted by making a slow but very lethal counter-attack on the Ugandan invading forces.
By December of the same year the Tanzanians had gained an upper hand and had driven the Ugandan troops out of the Kagera.  How? The Ugandan forces had been overwhelmed by the heavy artillery firepower that the Tanzanian's had used against them.
The Tanzanian artillery was so devastating and accurate that it used to drop bomb shells in the sauce pans of the Ugandan army. The outrageously scared Ugandans made a hasty retreat towards Kampala. A panicky Gen Idi Amin convened the military High Command and wondered why his forces were retreating without putting up a fight?
His military advisors informed him that the Tanzanians were using a unique artillery piece that was hitting them with a lot of precision. Amin was baffled and asked which gun was giving hell to his troops. He sent a special unit to find out which gun it was. By the time the special unit had picked the shell of what was hitting them, a BM ballistic missile, it was January 1979 and the Tanzanians had already entered deep inside Ugandan territory.
When Gen Amin found out, he sent one of his 'most trusted' officers to go to Russia and other friendly countries to purchase the same gun. Upon the senior officers' arrival in Europe, one of them vanished with all the money! Another one who pursued the matter to the letter bought the BM but it had no sensitive implements to have it work.
By the time Gen Amin found out need for the guns he had wanted was not going to materialize, he called his friend, the Libyan President Col. Muamar Gadhafi soliciting for immediate military assistance. Col. Gadhafi sent a unit to beef up Gen Amin but it was too late, the Tanzanians were already advancing towards Mpigi, just 18 miles from Kampala.
The Libyans were intercepted and badly destroyed by the advancing Tanzanians. Meanwhile a frustrated Amin made frantic efforts to find out what had happened to the officers he sent for the weapons, only to realize they had embezzled the money!
He knew his goose was cooked and started making arrangements to leave the country. His friend Col. Gadhafi advised him to leave the country and join him in Libya, which he did. By April 1979 the Tanzanians had overrun Kampala and were on a mission to liberate the whole country.
The moral of the story is that if it was not for the corrupt officers who diverted the weaponry money, may be Gen Amin would have lived beyond 1979. You see how corruption can bring down even the strongest government!
And indeed although President Amin's administration had lost all credibility and was seen as a complete dictatorship, there was no direct threat on its control of power. Gen Amin had killed prominent people like the Chief Justice Ben Kiwanuka, the Arch Bishop Janaan Luwum, ministers and exiled so many Ugandans, but there was no worthy opposition against his reign.
For instance, although there was talk of armed opposition against him, no rebel group was known to occupy even the smallest piece of Ugandan territory. By 1978 Gen Amin was in total control of the country, but a single act of corruption cost him dearly.
M7's Corruption Dilemma
Fast forward to President Museveni (who was part of the rebel groups that fought Amin), he too, was almost brought down by corrupt army commanders. How? After taking over in 1986, there was attacks by counter revolutionary forces that had lost power in northern Uganda.  One rebel leader, Alice Lakwena attacked and overran NRA military garrisons all-over northern and eastern Uganda before she met her waterloo at Magamaga.
One of the reasons why Lakwena managed to overrun government military installations was because the field commander exaggerated the strength of their units. Where a battalion was supposed to have 700 troops, the commanders had only 200 troops on the ground!
The rest of the 500 were ghost soldiers whose pay went to the pockets of the field commanders. There were claims that the bullets manufactured by a Ugandan company in Nakasongola were blunt! That gave the enemy troops an advantage which explains why the war in northern Uganda took more than 24 years to end
President Museveni was only lucky that he was faced with less organized rebel groups. Last week the Ugandan leader presided over a walking crusade against corruption in which he castigated corruption as a vice that must be brought to an end. According to figures, over 3.3 trillion shillings is lost every year.
Uganda is running a budget of around Shs29tn; meaning that every financial year Ugandans lose 10% of their budget to corruption! Interestingly, you may want to know that although corruption brought down President Amin's government, it has had a buffer effect on Museveni's grip on power.
The Ugandan President believes that institutions can fight corruption. This means that he cannot make a personal intervention to interdict those seen as corrupt government officials. This gives government officials a leeway to embezzle public funds because they know they can easily compromise these institutions. For instance institutions like the Inspectorate of Government (IG), the Police and Judiciary are all at the mercy of powerful corrupt government officials who swindle trillions of public funds.
How does President Museveni benefit?
In most cases the corrupt officials continue to mobilize for President Museveni's National Resistance Movement (NRM) Party. By not intervening individually as President to arrest corrupt officials, they swear allegiance to him, they mobilize for him and vote for him.
In other countries like Tanzania, President John Pombe Magufuli has been at the forefront of interdicting corrupt government officials by directing their prosecution. By the time of writing this piece, the Nairobi Mayor John Sonko in Kenya is in jailed for misplacing public funds.
On the contrary the Ugandan President creates institutions to fight corruption knowing very well that they will be undermined. After instituting the office of the IGG, he failed to give it effective budget. Then the same President went on to complain that the IGG had failed to fight corruption and thus formed an anti-corruption desk under his office, led by Lt Col. Edith Nakalema. Col. Nakalema then goes around arresting small birds without dealing with a single big fish in the corruption web. Meanwhile the hemorrhage continues unabated.
What is corruption?
An average person normally defines corruption as embezzlement of public funds. But I personally would define it as a violation of a principle. And a violation of a principle varies from time to time and is premised on the strict observation of the rules of during the course of public service.
At the moment no single Ugandan known to be opposed to President Museveni has been implicated in corruption and never was brought to book. To the contrary, almost all the officials implicated in the embezzlement of public funds are known to be members of the NRM. This simply explains why the talk of fighting corruption in Uganda is merely a myth.
The Author Fred Daka Kamwada is blogger and a political analyst. He can also be reached via [email protected]
Author Profile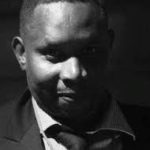 Fred Daka Kamwada is a seasoned journalist, blogger and political analyst for over a decade in Uganda