Singer Lillian Mbabazi, one of the widows of the departed singer Moses Nakintije Ssekibogo aka Moze Radio, is struggling to fend for the children of the late singer, though he left millions of shillings in assets and loyalties before his demise.
Lillian, who is affiliated to the Sundowners band, has been finding it tricky to fend for their two children, owing to the Covid 19 lockdown restrictions on entertainment rendezvous that have rendered the band idle, yet it is through these gigs that she had managed to ably take care of her young family.
The crooner has indeed during that time sadly relied on extra assistance from her family, both her and Radio's friends to sustain their livelihood despite the fact that the late singer left behind assets that can offsets such overheads.

Radio died on 1st February 2018 at Case Hospital in Kampala where he had been admitted after reportedly being beaten into coma following a fight at De Bar, a local hang-out spot in Entebbe town.
Immediately after his burial, a row ensued between his 'wives', business partner Douglas Mayanja aka Weasel and mother over his estate, which has sadly silently been going on up to today.
One of his most valued assets, is a house in Makindye code named The 'NeverLand' which was shared by both Radio and Weasle.
However, we are told that after his demise, the house has been fully utilized by Weasle, and that he has been non-committal and reluctant whenever he has been engaged into ironing out a solution how it can benefit his late friend`s family.
Though Moze still had some apartments off Entebbe Road which he secured in order to finance their future in education at the time, there has been none coming forth even prior to the Covid Pandemic that has kept the children at home.
Radio also invested in land for his mother Kasuubo Jane in Nakawuka, Kagga where he was buried and had actually built a house for his mother, which at least has not been contested, save for the adjacent piece of land.
The most controversial issue related to his estate, is the loyalties that his vast music collection that continue to generate dimes from various parties. These include; The UPRS, You Tube among others to a tune in millions of shillings, though Lillian is yet to receive a single penny.
Efforts by his mother to access the same, only ended when she was advised to open a bank account, on which the said monies would be deposited.
This was a cause of contention after it was argued that his mother did not have any off springs of the late singer that she was taking care of and thus the execution of the same was frozen pending agreement from the involved parties. We now have learnt that a meeting has been called by the family to settle that matter amicably lest they hand over the issues to the administrator general.
Author Profile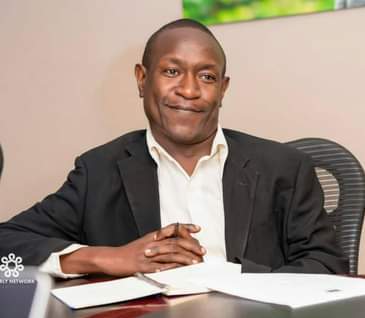 Mr. Jacko David Waluluka is another unique entertainment and general investigative news writer, a field he has diligently covered for over fifteen years. He's also the Chief Administrator at The Investigator. He can easily be reached via [email protected]