He shouted at journalists, intimidated them, but the bitter truth is the suave and eloquent lawyer, Kintu Nteza Felix, had on Monday been embarrassed in court after he was dismally shown the exit for lack of a valid practicing certificate.
This was during the hearing of a case in which local property dealer Mohammed Kamoga was sued by a one Peter Babingamba over a land matter, before the presiding Land Division assistant Registrar, Simon Kintu Zirintusa.
As the proceedings were in tandem, an irritated Kamoga, continuously raised his hand in a bid to catch the eye of the magistrate, to little or no avail. His lawyers and Nteza, were continuing to deliberate on the matter.

Kamoga, in true clandestine jungle law style, embarked on an adlib protest that forced Lordship Zirintusa, to enquire who he was and why he had cause to interrupt with the proceedings.
"Your honor I have information here that the applicant's lawyer Kintu Nteza Felix, does not have a valid practicing certificate and cannot be in this court," he raised the matter. When the judge advised him that he should have done it through his lawyer, the businessman said the issue was pertinent that he had to raise it himself.
He then presented a document from the Chief Registrar, Sarah Langa to substantiate his argument: "I make reference to your letter dated November, 8th 2021 and this is to inform you that Mr. Kintu Nteza Felix is an advocate of the courts of judicature who last renewed his practicing certificate on 18th April 2018 vide certificate number 5878," read in part, the documents from the Chief Registrar.
More drama then ensued when Nteza claimed that he was making a phone call to his chambers for his assistants to deliver the prerequisite practicing certificate that he said was hanged on his office wall. This forced the registrar to adjourn the session for about twenty minutes.
During this time, Nteza was making loud statements to whoever cared, that he was a professional and that he would be absolved of the alleged anomaly when his assistants appeared. Going ahead, he warned members of the press not to run the nitty-gritty of the 'lies' being peddled. He further dismissed the claims as a scheme aimed at wasting court's time.
He insisted that he owns an entire law firm; Kintu Nteza and Co. Advocates which he said has over seven lawyers, all of whom with practicing certificates. However, on resumption from a 30-minute break, journalists were not allowed into the court to listen to the proceedings over the matter.
Nevertheless, insider sources confirmed to us that what Kintu`s assistants presented was documents to do with his firm and not his person. This forced His Lordship Zirintusa to adjourn the case to November, 29thto allow the court carry out a verification about the practicing certificate for the lawyer and the earlier document presented by businessman Kamoga.
To comment, contribute to this story, please call 0752799909, or send WhatsApp on 0772621522
Author Profile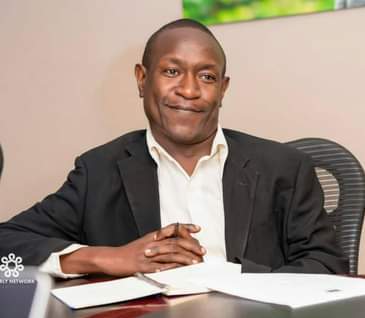 Mr. Jacko David Waluluka is another unique entertainment and general investigative news writer, a field he has diligently covered for over fifteen years. He's also the Chief Administrator at The Investigator. He can easily be reached via [email protected]