City businessman and activist Frank Gashumba has said that both President Yoweri Kaguta Museveni and his brother Gen Caleb Akandwanaho aka Salim Saleh, are currently scheming to stifle the Uganda Music Industry.
He says this is in a bid to curtail the emergence of opposition magnets like National Unity Platform leader Robert Kyagulanyi aka Bobi Wine, from the sector.Gashumba, who is the President of Sisimuka Uganda, made the scathing statement while appearing on a local television station on Monday.
"When President Museveni appoints artistes like Butchaman, Full Figure, Catherine Kusasira as advisors or hobnobbing with Ronald Mayinja, do not think that he is interested in the future or betterment of Ugandan Music, it is a ploy to kill talent" said Gashumba.

He further notes that Gen. Saleh, the Overseer of the Operation Wealth Creation (OWC), who until recently was engaged in several musical Covid-19 relief 'Cash Bonanza' at his Gulu base, was also on a mission to divide the industry into abyss.
And indeed, before Gen. Saleh involved himself into the music sector through OWC, there were only about three arts related associations/unions, with the Uganda Musicians Association (UMA), being the most vocal at the time.
However after, it dawned on musicians that some of their leaders were making a killing from the meetings that Gen Saleh held at his base in Gulu. Others like Uganda Music Superstars Association, National Cultural Forum, Uganda Music Industry Ltd joined to also share the spoils of the purported bounty.
However, in a recent statement, Operation Wealth Creation spokesperson, Maj Tabaro Kiconco, insisted that while in Gulu, musicians were only trained in mindset change and not given the money as said on social media and other platforms.
"Operation Wealth Creation in response to the crisis being faced by the country, as it has been doing with other sectors of the economy, has intervened by carrying out and providing mindset change, educational trainings and workshops designed to empower artists."
Kiconco added; "OWC recognizes the potential of the sector for sustainable development and poverty alleviation which is one of the reasons it has taken the initiative to coordinate under the stewardship of the Chief Coordinator who has been based in Gulu, Northern Uganda to organize and mainstream the industry in order to fully tap its potential for national development."
According to Operation Wealth Creation, such engagements with the creative industry are not only limited to musicians but many other groups of people in the country.
"We have not released any money as OWC and if we are to carry out any operations requiring resource mobilization and disbursement, we do so within very clearly defined processes and protocols as spelt out In the Public Finance Management Act."
After several other people in the sector and Ugandans echoing their discontent on the Gulu operations, Gen. Saleh was forced to handover, all issues related to the entertainment industry to the Prime Minister's Office and the Ministry of Gender to handle, thus giving credence to Gashumba's allegations and school of thought.
Author Profile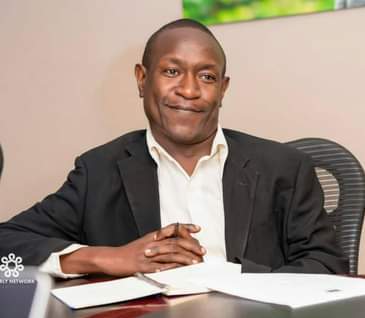 Mr. Jacko David Waluluka is another unique entertainment and general investigative news writer, a field he has diligently covered for over fifteen years. He's also the Chief Administrator at The Investigator. He can easily be reached via [email protected]