Presidential advisor on Ghetto affairs and self-styled ghetto president Mark Bugembe aka Buchaman, has decried his failure to access the president, due to lack of an official office and budget to run his ghetto-based community projects.
Buchaman, expressed his concern and sentiments in Kyankwanzi, during a presentation session under the auspices of the minister for presidency Milly Babalanda, where he and other presidential advisers were camped for a retreat.
The no-nonsense speaking Buchaman, alleged that there is a cocoon in state house that has continuously frustrated his meeting with the president by not granting him an opportunity to meet him.

'Some of us have very important issues that need us to talk directly with the president, some of the people we have met, have instead stolen our ideas and proposals', complained a vexed Buchaman. He added that; "We are not even sure of when our stipend will be paid and how much actually it is, this is very frustrating."
In her response, Babalanda is said to have assured Buchaman, and the other advisors who seemed to concur with his concern that with her administration, access to the president especially for them will be more relaxed and given due priority.
To the surprise of those in attendance and true to Babalanda's promise, in his address, a day later the President stated that he wants ministries, departments and agencies to periodically engage with his advisers for their input in the implementation of different programs.
"You as presidential advisers once you have got this contextual background of where we came from, then it is easy for you to find where you can make an input. Many of us can actually supervise the work of the RDCs, work with the minister, check some areas, go and talk to the people. You are not the ones implementing but you are the president to check," he said.
Museveni emphasized wealth creation through commercial agriculture, industry, and ICT and he also explained the four core principles of the NRM ideology, dwelling much on social economic transformation and Pan Africanism, and asked the advisers to monitor government programs, and also sensitize the public.
Other prominent presidential advisors that attended the retreat include; Catherine Kusasira, Justine Nameere, and Jeniffer Nakabubi aka Full Figure among several others.
Author Profile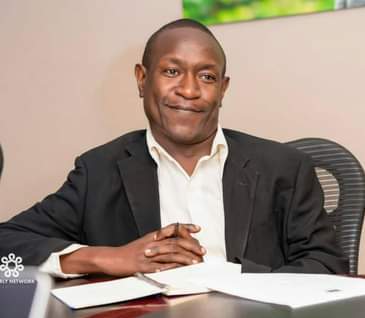 Mr. Jacko David Waluluka is another unique entertainment and general investigative news writer, a field he has diligently covered for over fifteen years. He's also the Chief Administrator at The Investigator. He can easily be reached via [email protected]