Singer Jackie Chandiru, in a chilling and sad revelation has shockingly intimated that she is until today being chased by drug addiction demons that keep trolling her resolve to quit the vice on a daily basis.
Chandiru was speaking to us in a cuff off interview after it emerged that one of Uganda's former best female rapper Jocelyne Tracey aka Keko had slipped into a deplorable state. We wondered whether she could redeem herself before it is too late.
The Rapper appeared in a live Instagram video earlier this week looking terrible, with disorganized hair and a peeling face. The "Make you dance" hit maker was seen consuming alcohol while at the same time smoking joints. She seemingly appeared drunk and coughing hard but could not stop drinking.

Keko left Uganda for Canada in 2017, claiming that she was queer at a time when being such had notably garnered international attention as at the same time the alleged crackdown on the queer community by government was gathering international headlines.
Chandiru, who is a survivor of drug addiction following relapses before she eventually managed to 'beat' the habit said that; "most people think that you just wake up and wish away drugs or that only rehab will help you overcome dependency at a certain time and come clean. But this is wrong and is a fallacy."
She adds; "One of the main challenges that addicts face is remaining in the same environment where the drugs are readily available and keeping in circles of pushers who want you to maintain the status quo."
She averts that the only way out of it is to first accept that one has a problem but above all, believing in God and "in his will to heal you is the greatest antidote and way to coming clean."
Chandiru further notes that even after almost two years of her sobering up, she still has to fight off 'drug demons' that keep on chasing her in a bid to lure her back into the system every single day.
"I lost a great deal of my life and would be in a better position at the moment, but I continue to pay for the 'sins' I committed while still addicted."
Several other Ugandan entertainment big wigs who include Cute Kaye, Rocky Giant, Dave Dash, Mc Kats, Fille Mutoni, and Jamie Culture among others have in the recent past been admitted into rehabilitation facilities in an effort for them to sober up.
While some have managed to eventually come clean, others have sadly been written off by society and fans who used to epitomize them into near total oblivion.
Author Profile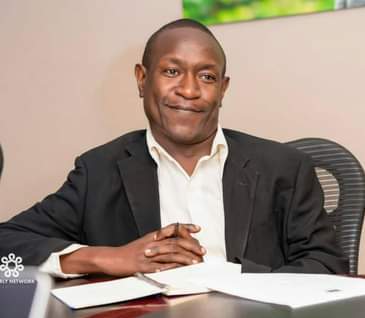 Mr. Jacko David Waluluka is another unique entertainment and general investigative news writer, a field he has diligently covered for over fifteen years. He's also the Chief Administrator at The Investigator. He can easily be reached via [email protected]