Arguably at the apex of Uganda's living legend lists is Joseph Mayanja aka Jose Chamelone, who recently embarked on a project bent on educating Ugandans of the musical gem that he is, prowess as a patriotism ambassador and a tourist attraction of sorts.
Without doubt many an entertainment analyst and observer would agree with the lanky singer's assertion of the same, but why would he have to cry out for such accolades and attention, yet his works seem to be in tandem with what it takes for one to be accorded as such!
With a bountiful and endless hit song list coupled with dozens of classics and ability to woe any musical ear across the globe since his breakthrough in 1999, with his monster 'Mama Mia' song, Chameleone is deservedly a living music legend and wizard whether one chose to believe it or not.

Forget about his humble billing of other artistes like Moses Ssali aka Bebe Cool and Robert Kyagulanyi aka Bobi Wine, with whom he orchestrated the music revolution that evolved into the humongous industry it is today in Uganda, Chameleone, is in his own league and an accomplished wholesome artiste.
His genius to pen lyrics, play a multitude of instruments that include the sophisticated saxophone with the ability to produce his own music if and when he desires, Chameleone is a one-man music army that can conquer and transcend any entertainment seeking crowd or rendezvous let alone genre.
However, the ace that he is as an artiste and his overwhelming quest to remain as the showbiz supreme in the sector has come at a huge cost that keeps affecting both his life on and off stage.
While on stage, Chameleone, like most artistes the world over embrace the lascivious appetite for 'stunts' in a bid to remain relevant in the media. While many an artiste will enjoy the encompassing attention that it creates, sustaining it is an impossible venture.
From changing his religion at will several times, to staged 'fights' between fellow artistes like Bebe Cool, Bobi Wine, the late Radio and his singing brothers Weasel and Pallaso, among others.
Some life reality just like the 2008, when the singer sustained the injuries after he allegedly fell through the window of his room on the third floor of Impala Hotel, a five-star hotel in Arusha Tanzania, where he was slated to perform at the time.
He was later flown back home and admitted to Nsambya Hospital with broken legs where he was treated until he healed.
While still recuperating in 2009, when leaving the then swanky Clun Silk in industrial area, Chameleone was once again knocked by a one Meddy, over an issue that the singer has since been tight lipped about.
One other and still nagging issue is that many initially had thought that was a stunt that nearly brought his career to near oblivion, was an incident at his then home in Seguku when on 26th December 2012, a 27-year-old Robert Karamagi was burned and later died.
When quizzed at the time about what transpired, his wife Daniella Atim and their honchos gave contradicting statements.
To start with, Chameleone and family told cops and the press that Karamagi was a terrorist who had invaded their home with intentions to torch it down but instead ended up setting himself ablaze.
But we all know that terrorists of that kind commit such acts in streets, markets, churches, or other public places with lots of people, not at an individual's home.
Chameleone and family later said that Karamagi was a thief who had invaded their house in Seguku and after a bitter exchange with Daniella, set himself ablaze.
Chameleone even went ahead to parade a laptop, flat TV screen and phones, as items that Karamagi had stolen before being apprehended by Daniella, information which Daniella had earlier not given to police, since she had just had a bitter exchange with Karamagi.
All that put aside, let us assume that Karamagi intruded Chameleone's home to steal, but usually, thieves never burn themselves when caught, they are actually lynched before being set ablaze by their captors in a brutal mob justice manner.
Ask yourself why would Karamagi, who had not been declared mentally ill by the time of his death, have the courtesy of buying petrol and sneaking into Chameleone's home to burn himself from there?
Just like his icon the Chameleone, the singer managed to maneuver through the tirade and has since maintained his innocence.
In 2020, Chameleone is quoted as having told a local TV station that 'We cannot put an end to publicity stunts, especially in the music industry. However, let's advise musicians to stage constructive publicity stunts.'
Though many would think that Chameleone, would be affected musically after his rock and wife Daniela and children unceremoniously relocating to the United States where they now stay, the singer has since gone on a roller coaster, to claim his destined spot in the music industry.
Projects like 'Teri Mubi' with Afrigo band's Moses Matovu a legend in his own right and the release of his recent chart bursting 'Forever' song , simply affirm that he is simply the best and that time will absolve him of any shortcomings in the future unless otherwise.
Author Profile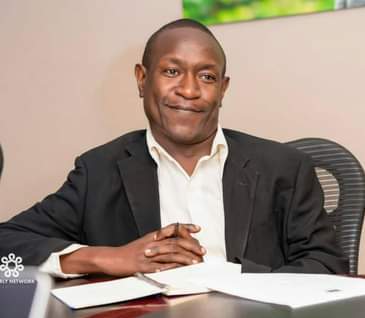 Mr. Jacko David Waluluka is another unique entertainment and general investigative news writer, a field he has diligently covered for over fifteen years. He's also the Chief Administrator at The Investigator. He can easily be reached via [email protected]