After having fallen out of grace and off Ugandan Music charts, singer Jackie Chandiru has vowed to make a comeback and reclaim her diva status while at the same time venture into the lucrative local film industry.
Jackie, who was at one time part of the singing trio BLU 3, but later went solo with a blossoming music career churning out hits like the immensely popular run-away song 'Gold' digger, went into oblivion after she unfortunately sunk into the world of drug addiction that numbed her future in the sector.
The singer now prides herself as a recovering drug addict that has managed to beat the vice and turned into a counsellor to some fellow artistes that have fallen prey to drugs.

She insists that there is hope after addiction if one chooses to take the right path and also have sober and supportive people around them.
"Sadly, one of the worst places to live while trying to beat addiction is Uganda. People will abuse and judge you all the time and this is the reason why I relapsed a couple of times before my family chose to take me to Nairobi, Kenya, where I can ably boast I recovered," said Jackie
Jackie, also revealed that she has since accepted the lord Jesus Christ as her personal savior and that she spends hours engaged in prayer sessions, and that she will be releasing some gospel songs to praise the lord on her upcoming music projects.
The once singing and dancing sensational went on to state that since recovery, she has since rediscovered her singing prowess and is now an ace ready to prove doubting Ugandans wrong.
"I have the talent and actually I am destined to become a wholesome entertainer after teaming up with acclaimed film director John Segawa, with whom we have a big film project in offing" she boasted.
With the return of Jackie and her resolve to reclaim her life to even greater heights, she is proof that one can beat drug addiction and get their future back on track.
Author Profile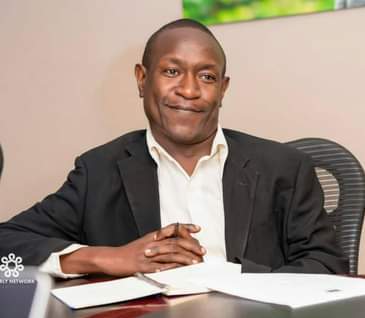 Mr. Jacko David Waluluka is another unique entertainment and general investigative news writer, a field he has diligently covered for over fifteen years. He's also the Chief Administrator at The Investigator. He can easily be reached via [email protected]