National Water and Sewerage Corporation, African Water and Sanitation Academy and German Water Partnership on 24th February 2022 called time on the three-day Planning workshop geared towards supporting the establishment and operationalization of the African Water and Sanitation Academy.
Themed "PartnerAfrica-Project", the initiative will be piloted primarily in Rwanda and Senegal. However, in the long run, the tools formulated will be on hand to amplify AWASA (African Water and Sanitation Academy) objectives. Key among the synergies to be explored especially by African utilities will be capacity building and sustaining AWASA.
Markedly, AWASA is hosted by NWSC at its International Resource Center (IREC) and is in line with NWSC's Strategic Priority Area – SPA 3.2.1.1 Established Africa Water and Sanitation Academy.

'The PartnerAfrica-Project is a very big value addition because it will provide opportunities to learn, benchmark and network with colleagues from different countries,' said the NWSC Managing Director-Dr Eng Silver Mugisha.
Dr Eng Mugisha was also keen on highlighting the business plan formulation which clarifies the different roles of different players. 'I am glad that the project will breathe life into AWASA and amplify all its initiatives' he stated, emphasizing that he is a big proponent of content creation especially if it's meant for learning purposes.
The project will enhance employment creation in Rwanda and Senegal through better qualifications. Some of the success factors affiliated with the three-day workshop include; Developing a common understanding of the project, its objectives, and scope, clarification of roles in AWASA.
Others are; clearly laying out ownership, project management structure, responsibilities for key activities, Setting up a workable plan, building a business plan, reflecting about the AWASA's sustainability, i.e. how to ensure that the center of excellence (AWASA) is successfully operational after the end of the project including strategic business plans, planning the main areas of activity for the whole project period; defining major milestones and concrete actions. Clear ideas were also elaborated about the project monitoring, including both the project progress and its impact.
Author Profile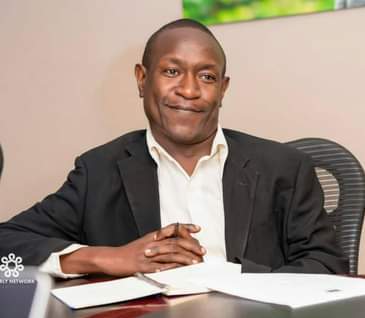 Mr. Jacko David Waluluka is another unique entertainment and general investigative news writer, a field he has diligently covered for over fifteen years. He's also the Chief Administrator at The Investigator. He can easily be reached via [email protected]