Fast rising Label `Mpaka Records`, owned by Wycliffe Tugume aka Ykee Benda, has distanced itself from the circumstances leading to the disappearance of talented singer Katende Andrew Stephen aka Dre Cali of the 'Ekifuba' song fame who is, apparently wanted on allegations of breach of contract.
A local production company WYSE claims to have signed Dre Cali in 2018, but in just five months into his contract, the singer reportedly contravened some sections embedded in the pact with them.
The company, WYSE owned by Tumwesigye Denis and Ssali Wilbrod Nathan entered into contract with the singer then known as Drey 23 in 2018, running until 27th March 2023.

WYSE alleges that Dre Cali at the time started missing meetings, performing at shows, recording songs, and shooting videos without their consent. They later discovered that their treasured artiste had, on July 14th 2019 willfully signed with Mpaka Records, in total disregard of the binding contract he had with WYSE.
It is on this same day that Dre Cali went ahead to purportedly terminate the agreement he had with WYSE through an email to them.
After failing to reach a mutual agreement, WYSE, through their lawyers Apenye and Co Advocates, on 3rd November 2021 sued Dre Cali, for general damages arising from breach of contract, special damages (audio and visual, media tours, promotions, transport etc), to a tune of UGX 81, 820, 000 (eighty one million, eight hundred and twenty thousand Uganda shillings).
However, at about that time, Dre Cali instantly went missing, reportedly with the knowledge of Mpaka Records. He is now reported in Canada, where he is alleged to be in the process of legalizing his stay in the country for the long haul.
With persistent claims that Dre Cali has since ceased to be part of Mpaka, the label recently came out with a statement signed by the operations manager Gashumba Lious, to set the record straight;
"We have since last week picked up information that Mpaka Records and Dre Cali are having a bitter split.
This release is to notify the public and all our stakeholders that Mpaka Records has no existing disagreement with Dre Cali.
Mpaka Records is in close ties with Dre Cali and his family hoping to understand and clarify issues around Dre Cali's traveling to Canada.
As a business we are committed to understanding this situation and if there is any issue it will be sorted amicably.
Any other information will be shared with the press as we are able to establish an official position."
However, a close family member confided in us that Dre Cali is not about to show face in our dusty town as he is planning to re-launch his career and citizenship status in Canada.
Mpaka Records is now in a catch 22 situation as it had several endorsements and planned activations with different companies regarding brand Dre Cali, which is currently affecting its smooth running of business.
Meanwhile, Mpaka records this week officially signed a partnership pact with singer cum politician Hon. Racheal Magoola, whose break away vintage song Óbangaina' was redone by Ykee Benda on his latest album, `Kirabo`. We are told that the haste in signing Magoola, is in a bid to avert the void that has been created by the absence of Dre Cali.
Author Profile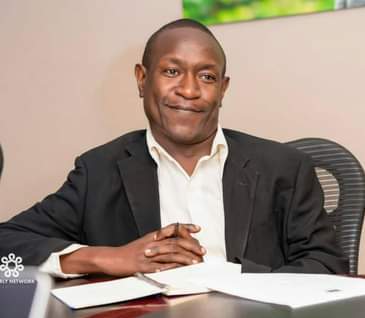 Mr. Jacko David Waluluka is another unique entertainment and general investigative news writer, a field he has diligently covered for over fifteen years. He's also the Chief Administrator at The Investigator. He can easily be reached via [email protected]