-Pallaso needs to learn from Chameleon's past mistakes
-Funs and Promoters can lead to his down fall
-Negative publicity drives away potential promoters and deals

Singer Pius Mayanja aka Pallaso of the 'Nalonda' song hit fame and arguably, currently Uganda's best and top selling musician could easily blow up his career if he continues to disrespect performance contracts and his loyal fans.
Pallaso, who until recently was credited for being one of the most disciplined of the Mayanja family singing trio, which include star veteran Joseph Mayanja aka Jose Chameleon and Douglas Mayanja aka Weasle, has recently become aloof and turned into a shadow of his former sober self.
Since the beginning of this year, Pallaso has been sighted in two performance abuse incidents in Masaka. Pallaso, on Valentine's Day was booked for a concert in Masaka at Maria Flo but he didn't show up in time. This led to the destruction of property by angry revelers that resulted in some people getting injured.
Days later, he came out and owned the mistake and in a bid to show his remorsefulness, he decided to do some community service by sweeping a few streets in the new city. He even went on to post on his social media pages an apology.
"To all my fans in Masaka, I sincerely apologize for making it late for the show last night. I understand why you ran out of patience and the situation went out of hand. It was my fault and I am truly sorry. I have swept a few streets with my friends downtown Masaka today to remind you that I am your son and you mean the world to me. I can't be anything without you. I hope my apology will bring you nearer to me. I am so sorry for hurting you. Forgive me please,"
With many a promoter thinking that the singer had learnt his lesson and that he would avert such similar occurrences in the near future, other promoters including one from Masaka, again booked him for a performance.
This time round, the singer who is known to brag about being the most expensive artiste in Uganda, going for over 10m per show, was booked to perform alongside singer Spice Diana at a music show in Kyotera but again, he failed to turn up, forcing fans to become chaotic.
The parties have now turned it into a blame game for the melee that ensued and caused a loss to a tune of over 40M in damages, to the promoter, alleging that Pallaso not only arrived late but took his time to go on stage.
Pallaso's management team insists that the fracas and the chaos that later ensued was due to a malfunctioning generator.
However, this does not seem to absolve Pallaso from his booking obligations that include coming to the venue at least three hours before the show as the promoter asserts.
Renowned promoter Balaam Barugahara of Balaam Events and Promotions has since embarked on an uphill drive to have the Sheebah Karungi and Pallaso banned from performing at shows in Uganda.
Balaam has since petitioned the Uganda Promoters Association, President Abbey Musinguzi aka Abitex, in a bid to effect a two year ban against the duo.
History repeating self?
It should be noted that during his prime, singer Jose Chameleon, Pallaso's elder brother, had code named himself as 'No Million no Chameleon' during which time, he also snubbed several shows, thus forcing promoters to shun booking him.
This silent shunning of the singer not only affected his music career but also his finances. It would take his own effort to sober up and engage more serious 'managers' like Sam Mukasa to bring back trust among him and promoters.
This is a hard lesson that Chameleon has since perfectly learned and is now credited to be a sure performance deal at any event as long as it is in his booking calendar. This is a lesson that needs to be taken by his brother Pallaso if he wants to remain relevant in the local music industry in the near future.
Author Profile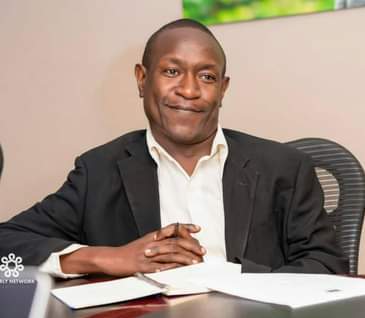 Mr. Jacko David Waluluka is another unique entertainment and general investigative news writer, a field he has diligently covered for over fifteen years. He's also the Chief Administrator at The Investigator. He can easily be reached via [email protected]