Uganda is older than Kenya. This is the case going by the fact that Kenya gained independence in 1963 whilst Uganda had secured her own a year earlier. All the same, Kenya has all along been doing things in a rather more mature and systematic way as opposed to Uganda which is, as we have pointed out, a tad older than her.
Plausible figures show that Kenya is well far above Uganda in regard to matters economical and even in terms of the standards of living as compared to the majority of ordinary Ugandans. Don't drool yet. Kenya is, above all, the economic giant of East Africa. To complete Kenya's rosier picture, the world's lettered economists are projecting how such an economic surge is going to continue uninterrupted for some good years in the future.
Kenya's economic flowery story can be traced to its mode of politics which is generally characterized by a sense of maturity as well as respect for each other. Just currently, Kenya is in the mood of politics going forward to the election of the next president. President Uhuru Kenyatta is presently clearing his lockers at the Nairobi State House.

Baba Uhuru is doing so, in order to give way for either Raila Odinga or Samuel Ruto, who are being touted as the prime candidates in the race for Kenya's next president. What is odd about this presidential election is that Uhuru' deputy, Samuel Ruto is vying for State House against the former`s favorite candidate, Raila Odinga.
If one wants to prove the fact that what is going on is odd, then they need to picture a situation where President Yoweri Museveni's deputy, Maj. Jessica Alupo chooses to stand against Lt Gen Muhoozi Kainerugaba, just in case. Then, figure it out for yourself if Alupo can retain her position before the Old Man with a Hat.
Yet that is what exactly is happening next door in Kenya. Not only is Ruto going against the boss' decision of supporting Odinga, but the lean and short candidate, is also openly dismissing the alliance as hypocritical. "I supported someone to become president. Yet here he is now busily supporting people who were resisting him to become president," Ruto contemptuously chided his boss.
But while all this is going on, Ruto continues to retain his job as the deputy of Uhuru. Such a far cry from the politics of Uganda! Remember what happened to a certain super minister, John Patrick Amama Mbabazi? I mean, when he attempted to run against his boss. Not only did Museveni tongue-lash Mbabazi, but the man-of- the-hat also hurriedly carried out a reshuffle to drop just one man in Mbabazi!
Museveni would thereafter mark Mbabazi for retribution. He did so by deploying the security apparatus against his former confidant. If Mbabazi thought Museveni took such matters lightly, the fired prime minister would learn the lesson of his time shortly after. Kaguta directed security to go on and disperse his introductory campaigns, terming them as premature electioneering.
The independent electoral commission would join Museveni's 'early electioneering song' and went on to use it to justify what was happening to his campaigns. Believe me, Uhuru has not done anything of the sort to Ruto. On the contrary, Ruto is carrying out his campaigns complete with the State apparatuses legally assigned to his office!
The Kenyan security have not been seen following, let alone dispersing Ruto's campaign meetings. To cut the long story short, Ruto is as free as a bird in the air, as he goes about traversing the country for purposes of marketing his bid. Uhuru and his candidate are also doing the same without pointlessly disparaging their opponent.
In fact, neither has Uhuru nor Odinga been heard and seen declaring how the Kenyan army is their own. Nor have they been heard threatening to send Ruto six feet under. The markets, streets and city alleys aren't littered with the army and the auxiliary forces in the name of stopping Ruto from burning the city.
No militia force has been conjured up and hurriedly put out on the streets and everywhere else, to purportedly keep peace and order which, is allegedly, being threatened by former countrymen turned terrorists. More importantly, because the main protagonists are running a campaign free of violence, everyone else is also going about their businesses and life without a fear of the unknown.
This in turn, has kept investors assured of a better tomorrow and overall, ensured the stability of the economy as a whole. Yes, politics of violence engulfed Kenya in the past. Uhuru's father, Kenyatta Uhuru Senior, refused for many years to cede power to Raila Odinga's father. The nation's founding father didn't stop at that. He even went ahead and tortured Odinga Senior.
Uhuru's successor, Arap Moi would do the same to Odinga Senior as did Uhuru Junior as far as Odinga Junior is concerned. But Arap died having made peace with Odinga Junior. Granted, Uhuru Junior carried on with the war between his father and Odinga's father. But he has since embraced Odinga Junior. He followed this gesture by appointing Odinga as the Prime Minister
Yet more importantly, as we all know, Uhuru Junior has since embraced Odinga Junior's State House bid. He is, in fact, Odinga Junior's own chief campaigner.Whoever knew that Uhuru Junior would embrace the son of the man whose own dad, Uhuru Senior used in the past, to subject to untold inhuman treatment!
Yet that is what exactly happens when the likes of the Mandelas of this world, choose peace over war with the people who had chained them and subjected them to untold hard labor and torture for many years. Lesson: Nations blossom when politics is peaceful, and vice versa.
Author Profile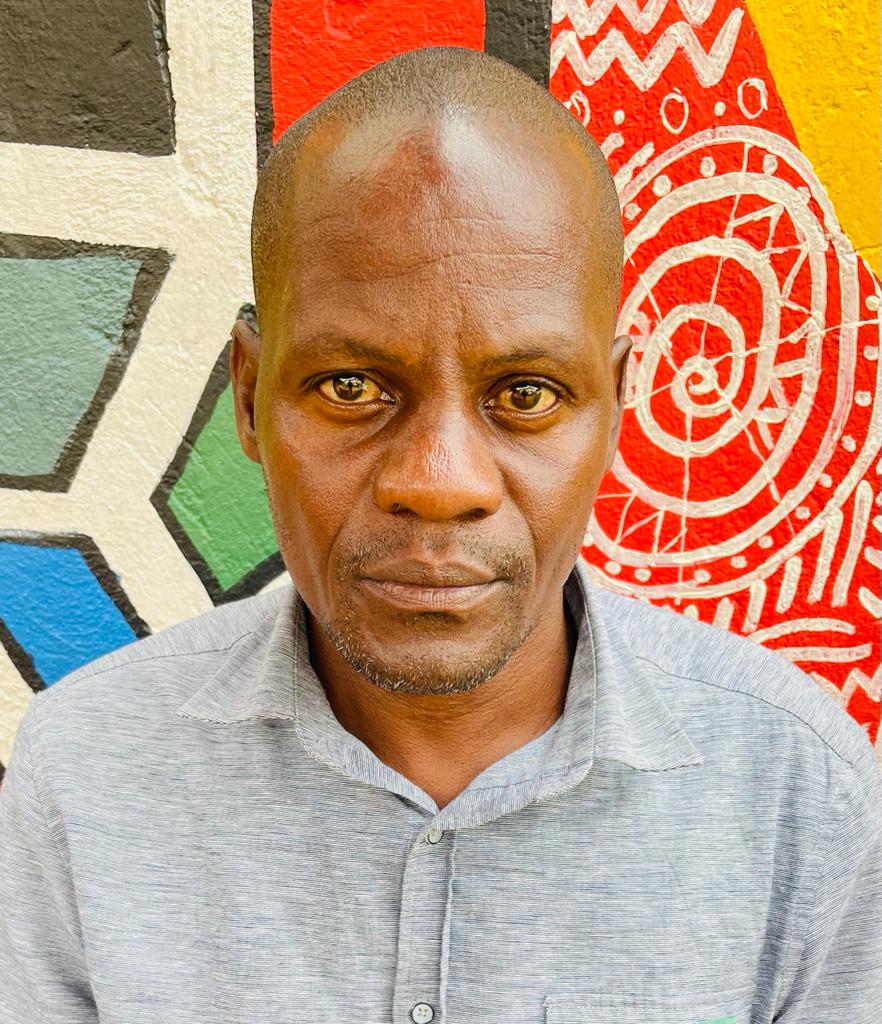 Mr. Stephen Kasozi Muwambi is a seasoned crime investigative writer, majoring in judicial-based stories. His two decades' experience as a senior investigative journalist has made him one of the best to reckon on in Uganda. He can also be reached via [email protected]