They say that justice delayed is justice denied. They also say that justice that comes at a cost is a mockery of justice. In other words, pure justice can only be realized if it's dispensed with immediate effect and at no cost whatsoever.
Now the Ugandan Judges in particular, and the judiciary in general, have come under serious attack from The Forum for Democratic Change – FDC Vice President for Eastern Uganda, Proscovia Salaam Musumba who feels that those judicial values have been completely compromised.
The Kamuli District Chairperson, who also served for a very long time as a Member of Parliament, revealed that the Ugandan judiciary is one of the most corrupt institutions of government today. She said that for anyone to get justice, they have to part with huge sums of money to have their case attended to.

Appearing on a K-FM radio talk show on Saturday 2nd July 2022, Musumba was bitter with the way justice was dispensed at most of the Ugandan courts. ''You get a case of former Presidential Candidate Rtd Col Dr. Kiiza Besigye where the Judges asked for a bounty of UGX30M (an equivalent of $8000) for him to get bail for petty offences like protesting rising prices of commodities, and you really wonder.''
''I don't know whether there is a court anywhere in the world where they can charge eight thousand dollars for bail of someone who has committed cases that are categorized as minor'' It's even worse in the villages where someone is taken to court and has to sell land to get their case heard, Musumba noted.
"In the end, the citizens end up running to us, the leaders, to sort the mess. We need patriotic Judges in this country." The four-time Presidential Candidate, Dr Kiiza Besigye was arrested for conducting protests over increasing cost of living and hyperinflation that is ravaging the country at the moment. He was detained and later produced in court which asked for UGX30M for him to get bail, which he categorically declined.
After so much haggling, Justice Michael Eliab revised the bail condition which had been slapped against Besigye by Buganda Road grade one Magistrate Siena Owomugisha, down to UGX3M, an equivalent of almost USD800. There is another case of two members of Parliament who have been detained for nine months without getting bail.
Allan Ssewanyana and Mohammed Ssegirinya were arrested at the tail end of last year, for cases connected to Masaka panga murders where, over 30 people were hacked dead. They have since been in prison despite concerted efforts from eminent lawyers to secure their release. At one time, Ssegirinya was released on bail but was immediately re-arrested.
The Ugandan laws provide for a right to bail as an undeniable right, as long as the immediate conditions are fulfilled. But President Museveni has been in the spotlight for the fight against granting bail for capital offenders for serious crimes like murder, armed robbery, defilement, rape and treason. He pushed his position hard by trying to coerce and seduce the NRM caucus to endorse and pass it into law but it got stuck.
This debate (right for bail) has since been raging across the country with some people agreeing with the President while others, especially the citizens familiar with the law and human rights, have fiercely rejected the idea with the reasoning that the President was trying to get a leeway for perpetually incarcerating his political opponents.
Although the issue has cooled down, the state is using extra-judicial means to incarcerate its opponents. The two incarcerated MPs have now spent nine months without having their cases heard for reasons that are legally unknown. If they had been tried, their cases should have been in advanced stages of either getting them convicted or acquitted.
But their case has hit a stalemate, which resonates with a case of justice delayed that we alluded to in the beginning of this story. In the case of commercialized justice, it's obvious that the poor are doomed to rot in jail since a lot of money is required to secure justice.
Author Profile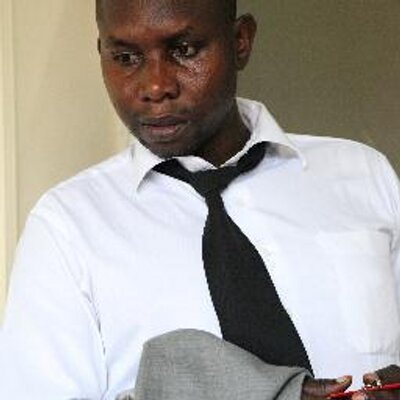 Fred Daka Kamwada is a seasoned journalist, blogger and political analyst for over a decade in Uganda