If president Museveni is serious about science, why is he not agitating for the building of laboratories and revamping the curriculum?
Bonna basome has never been a brain child of president Museveni
Science teachers can always get extra allowance from the teaching of practical subjects
Why is president Museveni not bothered about the alarming one-teacher-to-over a hundred-learners-ratio?
It's getting to two weeks since Ugandan teachers embarked on a strike to protest low pay and indiscrimination style seeking to pay scientists more than the arts teachers, as variously suggested by President Yoweri Museveni.
One of the fundamental issues with Uganda's social sector which actually hinder social progress emanates from the fact that the ruling National Resistance Army and its leader, Gen Yoweri Museveni got into power without a social strategy. When they went to launch the bush war, they were concerned about the extra judicial killings and human rights violations committed by the previous regimes.
When the NRM eventually succeeded to get to power in 1986, it concentrated its resources on the aspect of protection and respect of life and property. Meanwhile they never envisaged other social challenges that are normally associated with power and the control of society, which explains why political science was designed to be taught as an independent course at the university.

The NRM had not devolved a social strategy that would solve lifetime challenges faced by the country like poverty, disease and ignorance. So, the pseudo revolutionaries were shocked to realize that although they had delivered the peace and stability, the people were still yearning for more. In fact, at one time Museveni was so overwhelmed with people outcries and agitation for social solutions that he got emotional and sentimentally revealed that for him ''he had fought for his ideas and his family, and NOT necessarily for the people of Uganda''! Phew!
Social gamble
And because President Museveni and his group lacked a social program, they started gambling from one program to another. On poverty they designed so many programs that include; Entandikwa (Start-up capital), Plan for Modernization of Agriculture, (PMA), Poverty Eradication Action Plan (PEAP), Rural Farmers Scheme, Bonna Bagaggawale (wealth for all), `Emyooga` running concurrently with Parish Development Model (PDM), a mouthful of Presidential Initiatives and, the old NAADS, which culminated into the current Operation Wealth Creation (OWC)! All these but with minimal or no success at all.
In a bid to resolve the issue of disease they have tried to build a health center per sub county (which is a commendable effort by the way), but failed to equip them with drugs, let alone pay the doctors and health workers. This explains why you find doctors conducting industrial action all the time. With ignorance, you have education as a solution to the challenge. President Museveni actually takes pride in instituting the education-for- all programs (Bonna Basome) which has taken the form of Universal Primary and Secondary education.
It has had its own challenges of building the classroom strictures and equipping them with the necessary implements to enable the Ugandan child acquire the necessary education. But besides building the classroom blocks for the schools, you need to also equip them with furniture-chairs and desks, books (libraries) and laboratories to deepen the acquisition of knowledge.
And above all this, you need to pay the teachers well, across the board – without discrimination between science and arts, the way President Museveni is insisting, hence provoking the industrial action by the teachers that we are witnessing today. Yet the President ought to realize that paying the teachers well is not the only incentive required to promote sciences.
If President Museveni's passion for sciences and scientists is anything to go by, then we need to interrogate how many laboratories his government has built across the country-over the course of time. You cannot simply say, you want to remunerate science teachers with a discriminative wage policy before you equip them with the necessary tools.
The source of the problem
But, anyway, one of the interesting revelations here is that this universal education for-all was not, and has never been a brain-child of the NRM in general, or President Museveni in particular. It rather was an idea hatched by the United Nations (UNESCO) in the1970s, similar to the Millennium Development Goals (MDGs) or Sustainable Development Goals (SDGs) we are having today.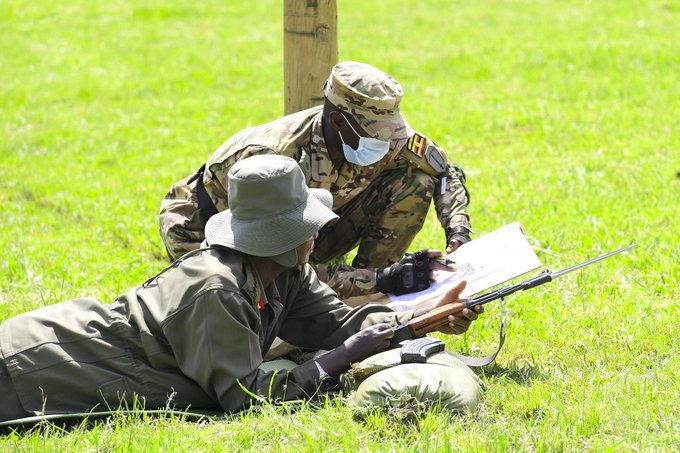 If we had not undergone political instability from 1966 and the war in 1979, there is a probable likelihood that it was bound to start much earlier than 1980. In fact, if you talk to some UPC fellows, they will tell you that former President Milton Obote had it (UPE/S) in his 1980 manifesto! Well, the origin of an idea may not matter, as long as it is eventually implemented very well, with the necessary commitment.
What we are saying here is that President Museveni has failed to implement UPE/USE progressively, perhaps because it was not his original idea. This explains the lack of cohesion in its implementation and the lack of the necessary commitment to make it an outright success. His only obsession is to suggest free education for all, simply because it resonates with his politics of patronage and cheap populism.
By the way, even having children acquire free education is not necessarily the Sino quo non for building a human resource. Some of us feel that our education has suffered mostly because we don't have a proper education curriculum that can produce the necessary human resource that can contribute to the economic growth of the country.
Interrogating the content quality:
Besides President Museveni complaints about NOT charging school fees, he has never bothered about the quality of academic content they get from UPE/S schools. Yet, Ugandans are quietly grieving about the poor quality of education they get from these UPE/USE schools. The teacher to child ratio has stuck at one-teacher-for-one-hundred-learners for a very long time.
President Museveni himself has never lamented OR interested himself about this teacher-to-child ratio, yet it's at the heart of undermining the quality of the students. The president should have been one of the biggest proponents for instituting a very cohesive education curriculum to enable our child get fully equipped education.
The Way forward?
Some of us don't believe in merely criticizing or lamenting about what has failed to work. We also propagate probable solutions, regardless of whether they will be entertained or not, by the authorities. One of the ways forward, is to institute a wage and salaries commission to look at who is earning what in all sectors of the government. There are so many dockets occupied by people earning a-lot, yet their output is questionable. The salaries commission should seek to scrap offices that are not contributing to national development.
Two, President Museveni's desire to promote science should be followed closely by action. This would include building of laboratories and equipping them with all the necessary implements. Three, all teachers should receive the same nominal/average pay. Then science teachers can always be rewarded with extra allowance of teaching practical subjects. This teaching of practical's has more direct consequence to the learners than simply remunerating the science teachers with more or above their counterparts in the arts sector.
Four, more emphasis must be put into revamping the education curriculum. It's the curriculum that has a more lasting impact on our children. We need to have an education that produces a more dynamic child. Five, we also need to urge government to look into committing itself to reduce the cost of public expenditure.
For instance, the money that is going into the political direction is totally unjustified. We are talking about the expenditure on RDCs and Presidential Advisors that has no direct return on investment. This money can be used to revamp the public service. And six, government needs to address the thorny issue of teacher-to-leaner ratio. We should be looking at a one-teacher-to 40-children
Lest we forget:
President Museveni needs to be told that it's not necessarily a matter of paying science teachers more. If science is made a direct priority, then more measures need to be put in place to make it a success. A strategy is like a war plan, it makes things sequentially easy. The country is suffering with industrial action from civil servants because the NRM had no social strategy to lay the foundation for social transformation.
Author Profile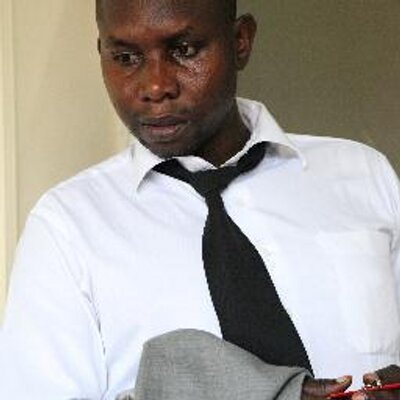 Fred Daka Kamwada is a seasoned journalist, blogger and political analyst for over a decade in Uganda