We can exclusively reveal that singer Phina Mugerwa aka Masanyalaze, the current Secretary General of the Uganda Musicians Association (UMA), is indeed the Defacto president of the association, with Cinderella Sanyu aka Cindy working under her command and stewardship.
According to an insider pry at the UMA offices at the National Theatre, Phina Mugerwa allegedly in cohorts with Ambassador Philip Idro and Sylvia Owori among others, were behind the clandestine ploy to front Cindy for presidency after the unceremonious resignation of then president Wycliffe Tugume aka Ykee Benda in February 2021.
The pry also informed us that upon the appointment of Ykee Benda, who was deemed to be unpatriotic, his fellow artists, most especially allied to the NRMO party, did not accept his leadership and were not in position to help him access powerful people and the then minister of Gender, Labor and Social development, which forced him to throw in the towel.

The "Singa" singer was elected president in 2020, having been in the same position as acting president ever since Legendary singer Sophie Gombya stepped down to join active politics. After Ykee resignation, Phina, who is aid to wield obscene influential powers, owing to her connection with the above-mentioned persons, is said to have engineered the smooth ascendance of Cindy to the top slot.
Interestingly at one time, Phina and Cindy were not seeing eye to eye after they shared the bosom romantic attachment to then city heart throb Ken Muyiisa. Since then, Cindy has been running all UMA business under the keen monitoring of Phina. It should be noted that recently, the UMA Electoral Commission boss Geoffrey Ekongot aka Jeff was quoted as alleging that Phina had in her capacity at the time, stolen the legal documents about the policy board among other legal documents which forced him to invite the police into the matter.
"It's true I reported Phina Mugerwa for stealing legal documents about the policy board. Investigations are ongoing because there might be other documents that were taken along," Ekonget revealed. However, Jeff is yet to provide proof or reference in respect to the said police report. Following the intervention of government through the Hon. Betty Amongi, to annul this week's election process, it is now being alleged that Phina Masanyalaze is in charge of the association's business being assisted by Cindy. When we tried to contact Phina on her known telephone numbers, our repeated calls went unanswered.
Author Profile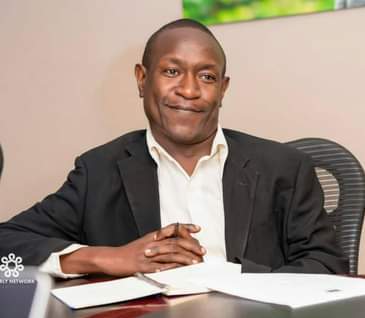 Mr. Jacko David Waluluka is another unique entertainment and general investigative news writer, a field he has diligently covered for over fifteen years. He's also the Chief Administrator at The Investigator. He can easily be reached via [email protected]