Mr. Simon Peter Mundeyi the Internal Affairs and Immigration Spokesman, has come out and clarified that singer Winnie Nakanwagi aka Nwagi was not only 'Naked' but, also, urgently not up to any talking standards in her vocabulary. This follows last week's bouncing of the drop-dead sexy singer at the Ministry headquarters where, she turned up in very short pants, enough to reveal bare her loose flesh of stretchmarks and curves.
"Nwagi's nudity disturbed the children and drew the attention of our officers, who were manning the security of the place. Our officers were very professional and quietly asked her to leave because it was improper and contravening our very strict dress policy which emphasize decency.'' He added thus; ''you all know that our Ministry is public and is the only place where everybody goes to get a passport and as such, it hosts very many important people. The way she was dressed doesn't depict the person of a mother that I have come to be told she is."
The mouthpiece wasn't done yet. He adds; "I urge all musicians and celebrities who would like to come to the Ministry and access our services to come decently dressed. We don't entertain naked artistes; we entertain performing and not naked artistes. Can you imagine she exchanged vulgar words with our cordial officers! She will only get access to the Ministry if she is well dressed on her next visit," concluded Mundeyi.

During the spate last week, one of the witnesses who happened to be a man of faith noted that Nwagi, needs urgent Counseling on Decency and Public Conduct. But her brand managers at Swangz Avenue, at one time, insisted that their artiste' dress code is in tandem with her brand. It is not clear whether they have since changed their belief, or may be, they are planning to instead drag the Internal Affairs ministry to court for the `indecency` against their decent product.
Author Profile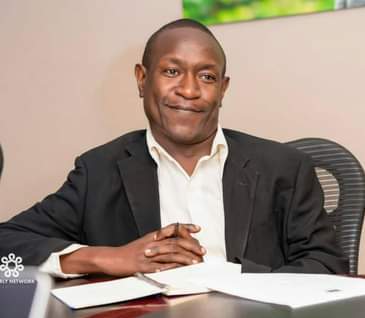 Mr. Jacko David Waluluka is another unique entertainment and general investigative news writer, a field he has diligently covered for over fifteen years. He's also the Chief Administrator at The Investigator. He can easily be reached via [email protected]