Who is behind these assassination attempts on President Museveni's women? Why is it that every woman appointed into a Ministerial or High position immediately alleges to receiving death threats? These are the questions that deserve immediate answers. This month the local media has been awash with reports that State Minister for Lands, Housing and Urban Development, Hon. Persis Namuganza, survived an attempt on her life by unknown assailants in an attack which left his official vehicle badly damaged.
Namuganza narrates that the incident happened on Wednesday at around 7PM at Bukoto Traffic lights along Wandegeya – Ntinda stretch when, unknown assailants who were riding on a motorbike smashed the vehicle with a blunt object before they were repulsed by her bodyguards. She said, the attackers targeted the window where she was seated as the vehicle stopped at traffic lights. In the commotion that followed, Namuganza said her guards fired shots but could not aim directly at the attackers who, she says, fled towards Kisaasi. While speaking to journalists soon after the attack, Namuganza said she was saved by onlookers who raised alarm as well as drivers who opted to knock the attackers forcing them to flee.
She also stated that police officers from Kiira Road Police Station responded quickly and pursued the attackers but in vain. Namuganza also notes that she has already recorded a statement at police as investigations continue to ascertain the attackers and their motive. According to Namuganza, the damaged car is in police custody pending investigations. She says a CCTV footage captured by police cameras clearly shows the attackers who are still on the run. She also claims that it is not the first attempt on her life and she has on several occasions reported to police and to the President. But how could people on mere bikes attack a minister with armed personnel in a convoy of cars?

Who is fooling who?
Before Hon Muganza's claims, the Speaker of Parliament, Rt. Hon Annet Anita Among also made similar claims to the effect that some people intend to kill her anytime. The speaker, who is embroiled in some marital issues asserts that her convoy which includes heavily armed escorts is being trailed by assailants who might take her life. Today, assassination and kidnap claims have become common fodder to the extent of getting regarded as expected news. The problem is that it's hard to discern which ones are believable and which ones are blunt publicity stunts.
In most cases it so happens that some claims are spot on. Former police officer, the late ASP Mohamed Kirumira claimed that some of his colleagues in the forces were about to finish him off. He was summarily executed some few months later. But details have NEVER emerged as to which people carried out that assassination. Also, the case of former minister of lands, Hon Aida Nantaba was so intriguingly spot on that it resulted into the death of one of her supposed attackers. You will be shocked to learn that one of the policemen who arrived at the scene of the assassination attempt is the one who instantly killed Nantaba's would be assassin, without giving interrogators the chance to cross examine him.
It's alleged that the supposed assassin, a biker who had already been apprehended, was instantly shot by a policeman who claimed to have got orders from above. Although the policeman who shot the would-be assailant was arrested and jailed, he has never confessed who ordered him to kill the suspect. By shooting the suspect, what was he trying to cover up? Who authorized the order from above? It turns out that Hon Aida Nantaba's story remains largely unresolved up-to-date. When the newly elected Speaker of Parliament lamented fear for her life, we waited for investigations to put head and tail to the allegations but nothing has come out of it as yet.
For the case of Namuganza, we await what will materialize as time passes by. Some few weeks ago we analyzed the character traits and personality of the women President Museveni appoints into high positions and discovered that 80% of them are controversial, 50 % of them are corrupt and 60% of them have strong appetite for conflicts. When they are given those positions of responsibility, they spend 50% of the time conflicting with their colleagues and 60% of the time lamenting about assassination attempts on their lives.
When do they get time to concentrate on their assigned duties? Why are they always involved in scandals?
Last month, the media was awash with claims that the Executive Director of the Uganda Airlines couldn't account for billions of monies meant for running the company. Ms. Jennifer Bamuturaki even refused to respond to questions directed at her by the Chairman of the Parliamentary committee on parastatals, Hon Joel Ssenyonyi. The story of the national airlines had been contained in the auditor general's report which also revealed that the lady, Bamuturaki had claimed for USD20,000 for overseas trips but shamelessly pocketed the same without making a single trip!
These controversial women and their shenanigans aside, who is behind those assassination threats? The most interesting aspect of these assassination claims is that they are made by heavily armed ministers. For instance, the Speaker enjoys the privilege of a lead car and a contingent of very armed escorts. It's very hard for any Tom-Dick-and-Harry to even dream of threatening her life. It seems there is something an ordinary Ugandan will never understand about these assassination claims. We shall never understand how a high-ranking government official with armed escorts can remain threatened and nothing is done.
Author Profile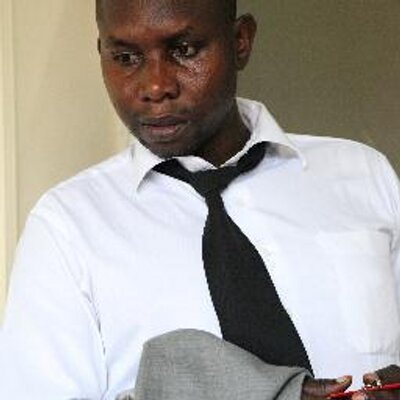 Fred Daka Kamwada is a seasoned journalist, blogger and political analyst for over a decade in Uganda