The confirmation by the World Health organization and the Ministry of Health in Uganda, of the outbreak of the Sudan Ebola virus has spelt looming doom for both the Tourism and entertainment industries in Uganda, The Investigator reports.
In just about a week since it was announced in Mubende district, the central part of the country after testing a sample taken from a 24-year-old male, latest figures indicate the Cumulative cases of 36 (18 confirmed, 18 probable) with three cases reported outside Mubende, in Kyegegwa and one in Kassanda. The Cumulative deaths are now 23 (6 confirmed, 17 probable). This is the first time in more than a decade that Uganda is recording an outbreak of the lethal Sudan Ebola virus.
Whereas the Health Ministry has set out guidelines on how one can protect themselves from contracting the virus, several Embassies spearheaded by American have already sent out a Traveler advisory for its citizens intending to travel to these areas, to avoid contact with sick people and avoid contact with blood or body fluids from all people. This now means that if the numbers shoot up and also infections cross over to other districts that are frequented by tourists, there could be a fall back in numbers in the near future that will further dent the flourish of an industry that had been steadily recovering following the Covid 19 Lock down.

This sad reality pits the Ugandan entertainment industry in the same league as most activities such as shows, concerts, exhibitions let alone wedding receptions may also be affected. However, the ministry of health insists that if Ugandans take heed of the set preventive measures there is no cause for alarm.
The measures are:
– Wash your hands with soap and clean water frequently.
– Avoid shaking hands and hugging.
– Report to the nearest health facility if you have signs and symptoms of Ebola.
WHO Advice:
While the World Health Organization (WHO) has advised that ring vaccination of high-risk people with Ervebo (rVSV-ZEBOV) vaccine has been highly effective in controlling the spread of Ebola in recent outbreaks in the Democratic Republic of the Congo and elsewhere, this vaccine has only been approved to protect against the Zaire virus. Another vaccine produced by Johnson and Johnson may be effective but has yet to be specifically tested against Ebola Sudan.
EBOLA:
Ebola is a severe, often fatal illness affecting humans and other primates. It has six different species, three of which (Bundibugyo, Sudan and Zaire) have previously caused large outbreaks. Case fatality rates of the Sudan virus have varied from 41% to 100% in past outbreaks. Early initiation of supportive treatment has been shown to significantly reduce deaths from Ebola.
Author Profile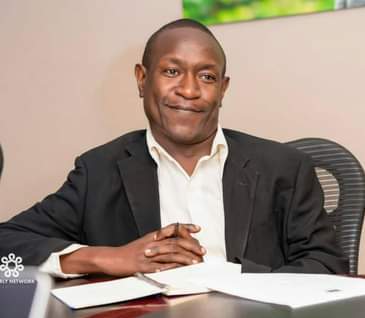 Mr. Jacko David Waluluka is another unique entertainment and general investigative news writer, a field he has diligently covered for over fifteen years. He's also the Chief Administrator at The Investigator. He can easily be reached via [email protected]