The 1st Deputy Prime Minister and Minister in charge of East African Community Affairs has unofficially assumed the 'presidency' of the Uganda entertainment and Tourism industry after championing several initiatives in the dollar minting sector that had been greatly neglected. This accolade has come after Hon. Kadaga, has championed several projects in the sector that many deemed too lowly or rather controversial.
Kadaga begun her involvement in the sector with the Kagulu Rock climbing challenge in 2013 when, it was launched by the Busoga Tourism initiative and Uganda Tourism Board as a tourist and cultural site in Uganda. Though it had been frequented by locals by 2003, Kagulu Rock had not been prominently gazetted and gained momentum as a tourist site, not until Kadaga took interest with the auspices of the Kyabazinga William Wilberforce Kadhumbula Gabula Nadiope IV.
Kagulu Rock is 3500ft above sea level with a great 360-degree view. It is located in Buyende district, 30 kilometers off Kamuli town and about four hours' drive from Kampala. The Kagulu Rock Climbing challenge, is now one of the most sought-after yearly events that attracts thousands of tourists to Busoga. At about that time, with her love for the industry, Hon. Kadaga herself, invested in the hotel business and is prominently known to own a plush Century hotel in Kamuli.

The former Speaker of Parliament, later also championed Miss Tourism Busoga, an integration of the Miss Tourism Uganda, which has also been a front for bench-marking Uganda's regional tourism potential. And just when Parliament had decreed the famous Nyege-Nyege that also takes place in the Busoga region as a banned event, Kadaga came out full throttle and declared that the event will go on unabated. This came just days after the Prime Minister Robinah Nabbanja had also stated that government had allowed it to go on with many in the corridors of power saying that this was on the advice of Hon. Kadaga who, is Nabbanja's Defacto 'advisor' supreme. Lately, the unstoppable Hon. Kadaga, has now put her weight plus muscle behind the Miss Curvy Africa 2022-23, the Climax of which will take place in Uganda on 25th November 2022.
The contest will attract wavy bodily contestants from the East, West, Central and Southern Africa. The event has since been drafted into the Ministry of Gender, Labor and Social Development and the Ministry of Tourism with Ministers Peace Mutuuzo and Mugaara Bahinduka representing the respective Ministries at its launch in Kampala. It should be noted that Hon. Kadaga, has also been supporting the Great African Cycling Safari. With her truly heartfelt remarkable attachment to the entertainment and Tourism industry, one would be right to state that Hon. Kadaga has now Honorary assumed the 'President' of the two Industries.
Author Profile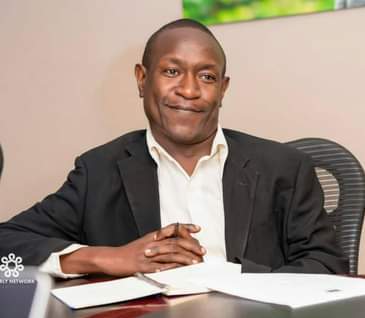 Mr. Jacko David Waluluka is another unique entertainment and general investigative news writer, a field he has diligently covered for over fifteen years. He's also the Chief Administrator at The Investigator. He can easily be reached via [email protected]