The management of Kaazi Resort Beach Hotel has jumbled NBS TV star presenter Canary Mugume's assertion that their rendezvous is a den of thieves. Theys say he did this as a deliberate diversion to protect his uncoordinated imbibed person for the loss of a company laptop that was in his possession at the time.
Canary, initially through his social media pages had alleged that whilst he was partying at the spot over the weekend, the thugs he claimed work hand-in-hand with the Hotel's security, complete with remote controls and master keys had compromised his door and stealthily snitched the gadget. The blue-eyed NBS TV boy went a notch higher and also cited the Busaabala Police as a unit that protects the thieves. He then threatened to bring the spot and the Police boss to book in the near future.
In a new twist of events however, the management of the Hotel have finally come out and clarified that on the said day, Canary was in the vicinity and was too drunk to be believed. "When he brought that matter to us though in that state, we took action and contacted the Police, who came to the scene of the [alleged] crime," said the management. They add; "Though we have a clear sign as disclaimer that no valuables must be left in vehicles and that such property can be kept safely when left in a box at the reception, Canary chose to ignore the warning.''

Shockingly, instead of liaising with the Police and availing them with vital information, Canary is said to have begun making frantic phone calls to senior police officers. A police vehicle was later dispatched in a bid to take him to the Police station to record a statement. It is said that he unceremoniously begged leave of the car and had never been heard from, until the day of the damning twitter post.
The Police later got a tip that the bags containing the laptop had been traced and recovered minus the items. The management of the Hotel now have threatened to take legal action against Canary unless he makes an apology. By the time we went to press, Canary was still tight-lipped on whether he was still towing his line of alleged robbery or ready to give apologies to that effect. Watch this space.
Author Profile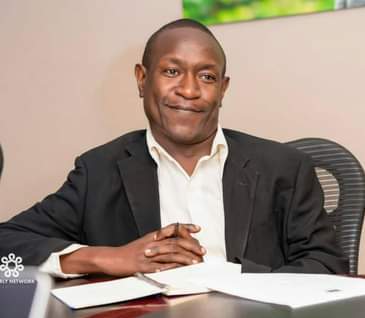 Mr. Jacko David Waluluka is another unique entertainment and general investigative news writer, a field he has diligently covered for over fifteen years. He's also the Chief Administrator at The Investigator. He can easily be reached via [email protected]